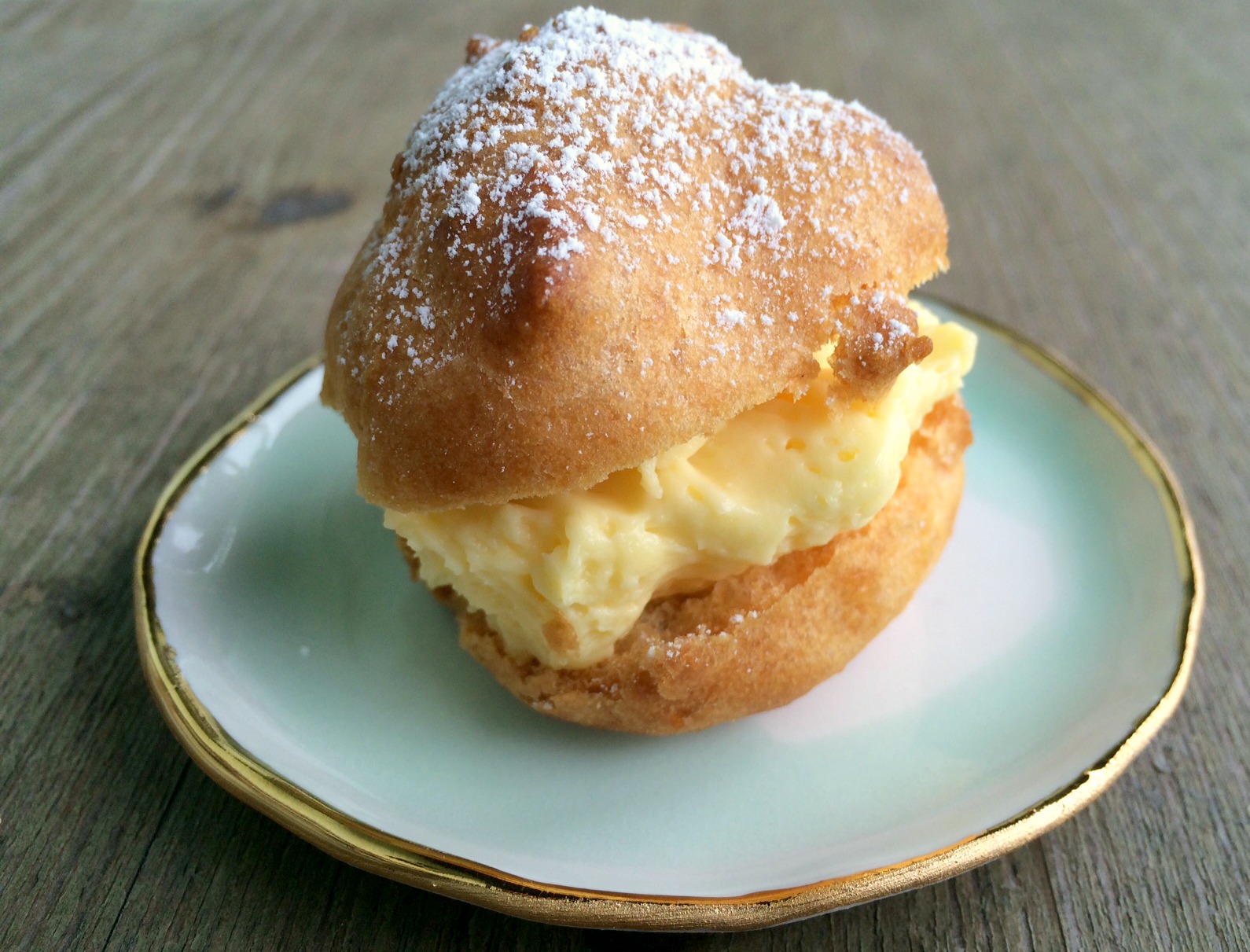 My mother has been making these cream puffs all of my life. They are a staple at all of her holiday dinners and they are truly her signature dessert. The story goes that as a newlywed, she took a cooking class and this is one of the things she learned how to make in that class almost 40 years ago. Why it's taken me so long to make them myself, I have no idea. I finally made them this thanksgiving, and now I know why she continues to make them after so many years. They seem (and taste) like they're made by an experienced pastry chef, but they are so ridiculously easy! The shells can be made ahead and frozen for almost a month! Which means you can always have these on hand for a quick dessert, guest drop in, or to take to a party this holiday season. I feel like I am divulging a family secret, but I am happy to share this simple yet sophisticated dessert with you.
For the cream puff shells
1 stick salted butter
1 cup water
1 cup all purpose flour
1/4 tsp salt
4 eggs
For the cream
1 pint heavy cream
2 packages instant vanilla pudding
1 1/2 cups milk
dash of vanilla
Preheat the oven to 450 degrees and lightly grease a baking sheet with butter.  Heat the 1 cup of water in a saucepan until its boiling. Drop the stick of butter in the water so it melts. (This seems weird but go with it.) Add the flour and the salt all at once and stir vigorously until the mixture gets thick and becomes a ball.
Remove from the heat and let it cool slightly. My mom even suggests putting the saucepan in the freezer for a few minutes to chill. Once it's a little cooler, add the whole eggs one at a time, mixing after each egg until the mixture is smooth.
Using a teaspoon, drop dough balls about 2 inches apart onto a greased baking sheet.
Bake at 450 for 15 minutes, then reduce the oven temperature to 325 and bake for another 25 minutes.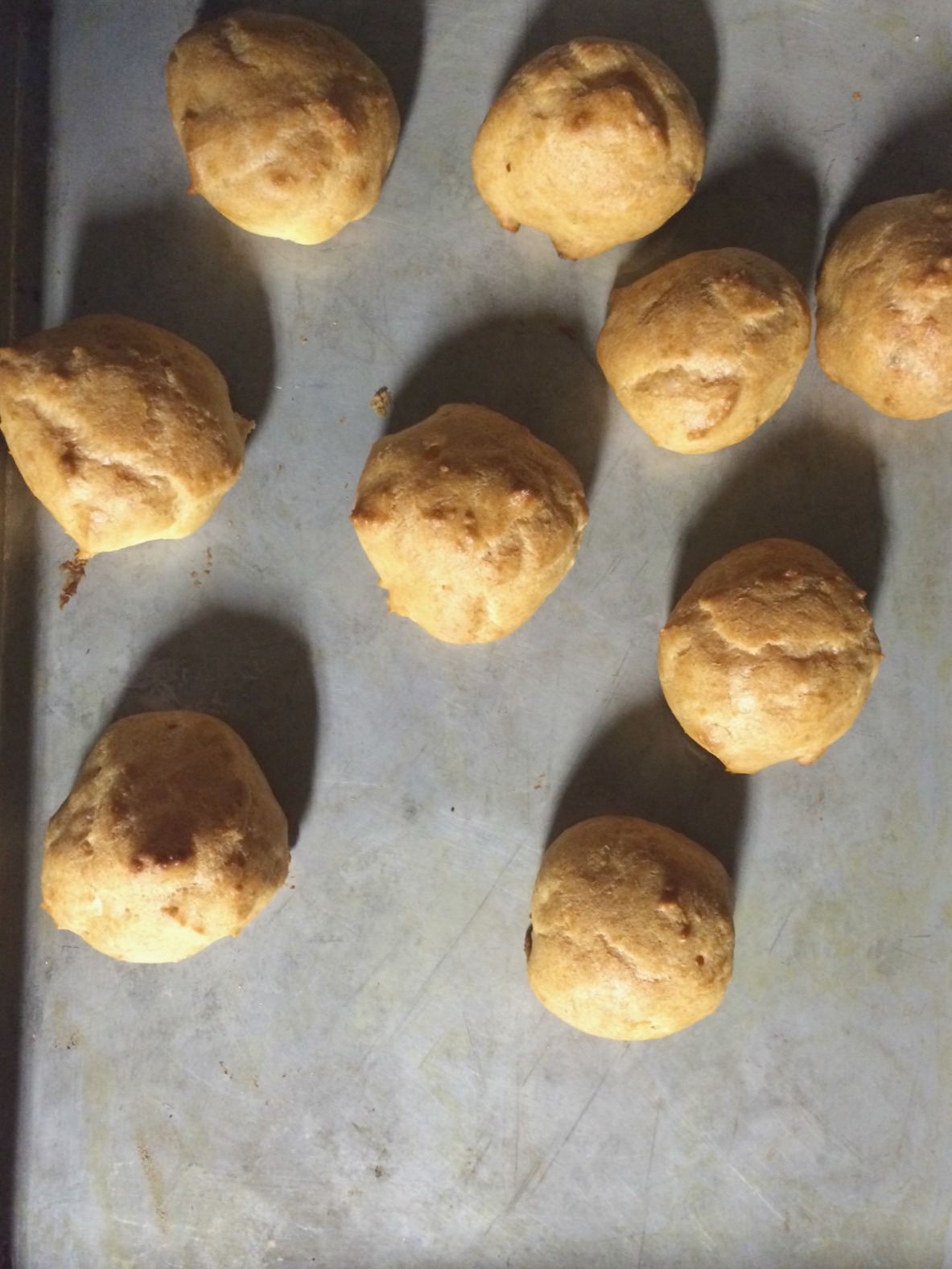 Once they are cool, you can slice them in half and fill them with cream. If you want to save them to use another time, just freeze them in an airtight container. When you're ready for them, just cut the frozen shell in half and warm them in a 300 degree oven on a baking sheet  for 10-15 mites so they crisp up, then fill them.
For the cream, beat the cream ingredients together in a bowl until peaks forms.
Spoon cream in to the shells, sprinkle with powdered sugar if desired, and serve.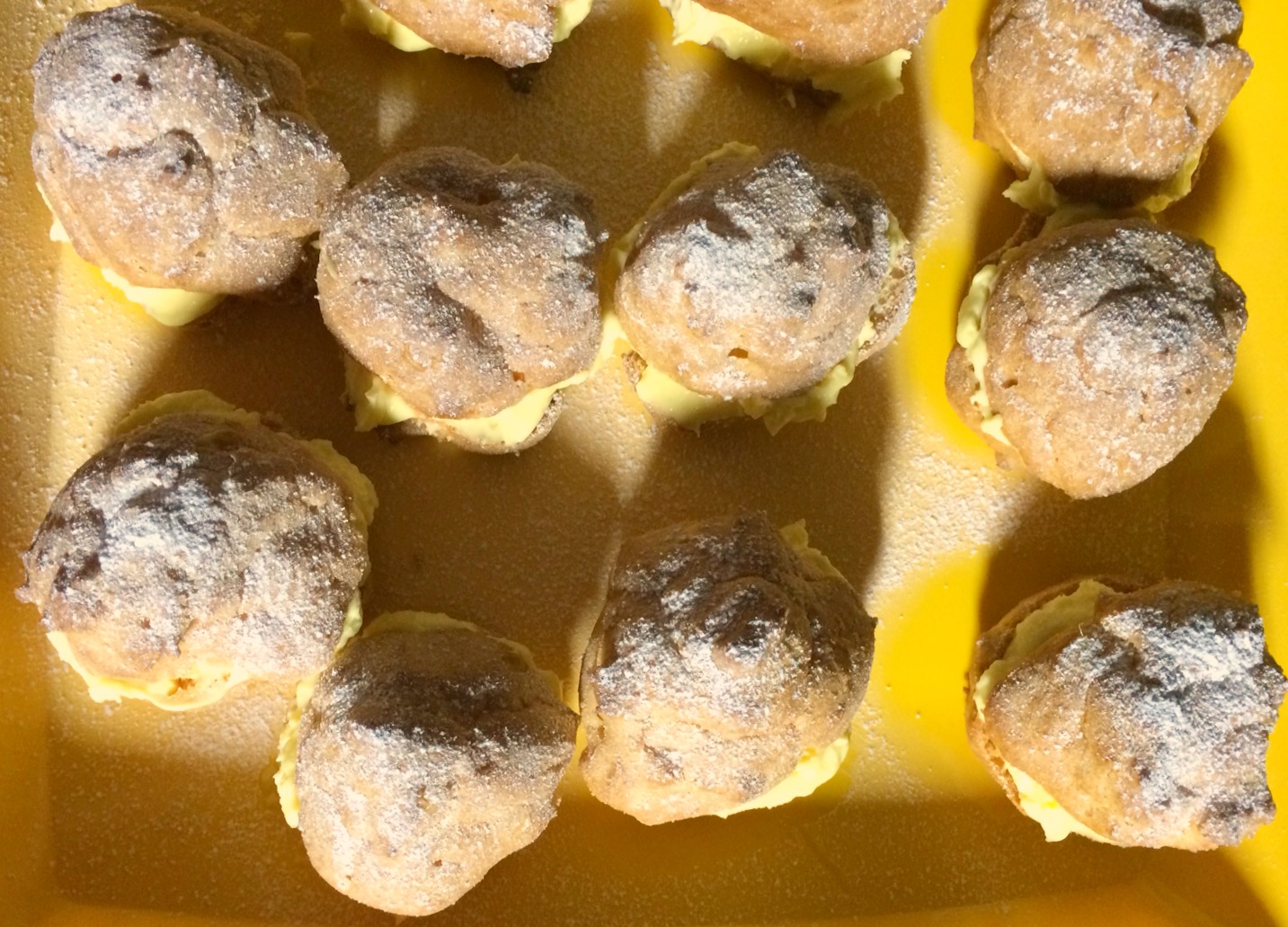 These cream puffs are a perfect, small, sweet, dessert for the holidays or anytime!