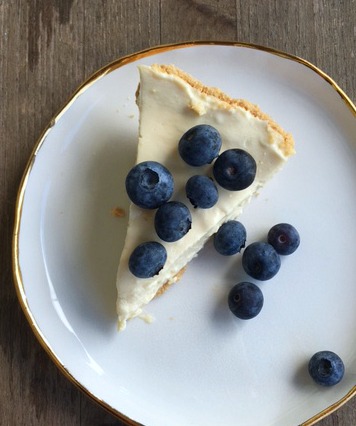 So yes, summer is technically ending (sniff, sniff) but our weather out here says otherwise, so i'm keeping it going! Currently it's waaay too hot here in LA to be baking, so this super-duper, easy no-bake cheesecake is your answer to a dessert that works whether you're hosting or attending a bbq this weekend. This pie plate of creamy deliciousness tastes like a fancy cheesecake that took hours of careful baking, but no! I have to credit Martha with this one. Just wanted to share it with you here, because we all need a little cheesecake sometimes.
For the crust
about 20 graham crackers
11 Tbsp unsalted butter
2 Tbsp Sugar
For the filling
2 8oz. packages of cream cheese (softened)
1 can of sweetened condensed milk (14 oz)
1/4 cup lemon juice
1 tsp vanilla
First, to make the crust, you'll need to crush the graham crackers. I like to put them in a Ziploc bag and roll them with a rolling pin until I have nice coarse crumbs. Next, dump the crumbs into a bowl and add the melted butter and sugar and mix it all together.  Now, press the crumb mixture into a lightly greased 9″ springform cake pan or pie plate. Both work well, although the springform will yield a prettier cake, if that's your goal. Press the crumbs flat, letting them go an inch or two up the sides of the pan/plate. Freeze the crust (in the freezer, duh) for 10 minutes before filling it.
For the filling, use a mixer to beat the softened cream cheese until smooth. Add the condensed milk and mix, scraping the bowl. Finally, add the lemon juice and vanilla and mix until everything is combined and creamy.
Pour the filling into your chilled crust, smooth out the top, and the "hard" part is done!
Just chill in the fridge for 2-3 hours until the filling is firm, and you're good to go!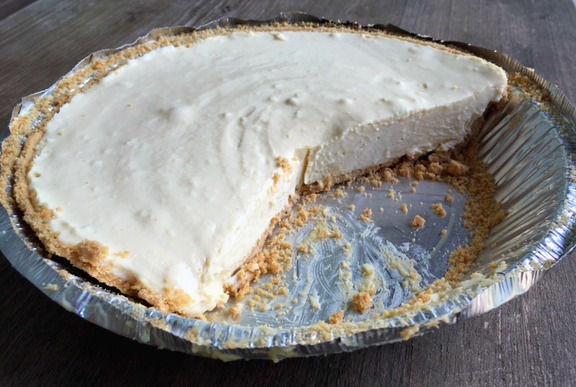 Go ahead and top the cake (or individual slices) with fresh fruit, compote, caramel, whipped cream, chocolate, whateva!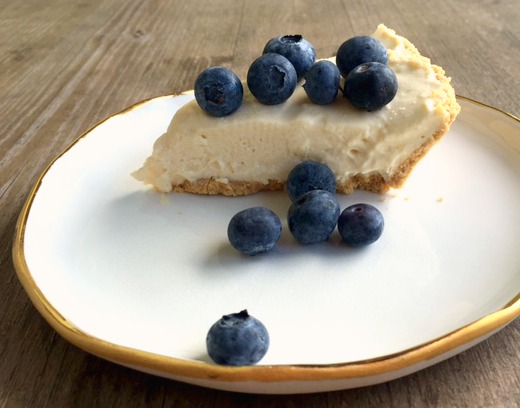 It's the last hurrah of summer 17, so get crazy! and make this while wearing pink socks! (or whatever you might be into…)