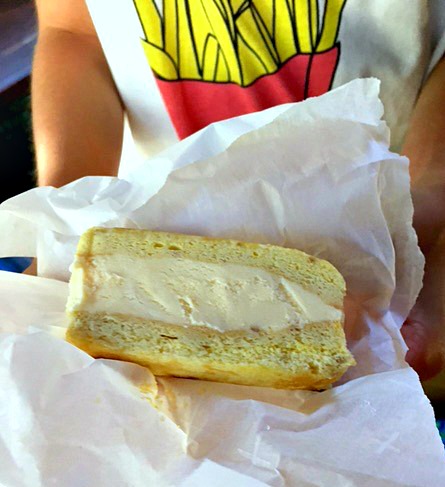 Heeeyyy! Happy Summer!! I'm back! kids…work…yada, yada, yada…..Sooo, after almost a year of living in California (which I can hardly believe is true) it's only fitting that the first post of my first summer away from Miami pays homage to these amazing ice cream sandwiches that I only learned existed just before leaving there. At Tio Colo in Hialeah, they serve these cuban style ice cream sandwiches in both traditional and tropical flavors (think guava, mamey, and mango) and believe me, there is no better way to beat the Miami heat than to bite into one of these bad boys.
It quickly became my goal to figure out how to replicate these here on the west coast, and I discovered that these are traditional cuban ice cream sandwiches (or bocaditos de helado) that not many people outside of that community seem to know about. Basically, they're cake sandwiches filled with ice cream. Yes, the sandwich part looks like white bread, but it is actually a light, eggy cake, that dances between pound cake and angel food. It's genius.
For this recipe, I adapted one that I found for a cuban guava jelly roll cake and used only the cake part. I found that it almost perfectly matches the Tio Colo original. The cake is spongey, malleable, and easy to manipulate, fill, and slice. You can make a batch (this recipe makes 6 if you cut them in 2″-ish  squares) and they'll keep in the freezer for a week. They can be filled with the ice cream of your wildest dreams, and topped with anything you like!
Speaking of toppings, I have recently discovered the sprinkles that (my) dreams are made of. They are simply called Fancy Sprinkles, as they very well should be, and they are just about the fanciest sprinkles in all the land.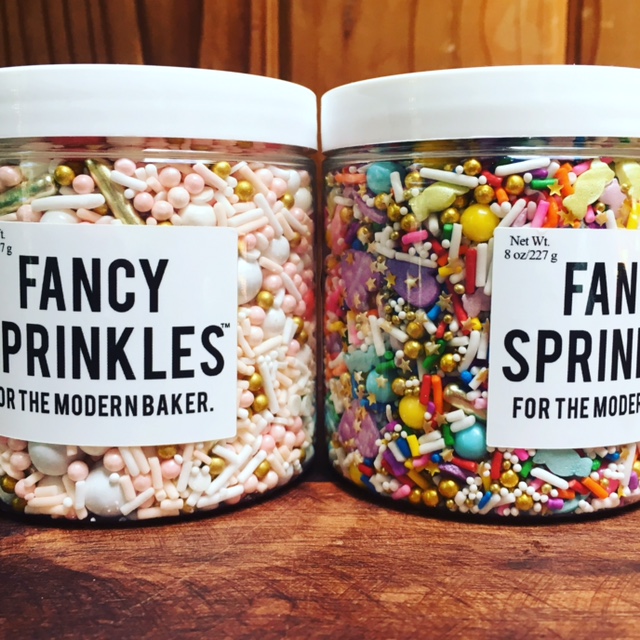 Seriously, I cannot explain the amount of joy these bring me, and I am dying to make a huge cake that I can smother with these edible baubles. So, naturally, I had to sprinkle them on some of these ice cream sandwiches to try them out, and they did not disappoint.
Ok, back to the ice cream…
For the cake
1 Tbsp unsalted butter softened, for the pan
6 large eggs, separated
6 Tbsp. sugar (plus 1 more Tbsp to coat the pan)
6 Tbsp. Cake flour
1/2 tsp baking powder
1/4 tsp salt
1 tsp pure vanilla extract
1 -2 Tbsp powdered sugar
Preheat the oven to 375 degrees.  Butter a cookie sheet and line it with parchment paper. Then, butter the parchment paper as well and sprinkle a coating of sugar to cover the bottom of the pan. This creates a little crust for the cake, which is key.
Combine the flour, baking powder, and salt in a bowl, and set aside.  In a stand mixer using the whisk attachment, beat the egg whites with a pinch of salt on medium until soft peaks form.  Gradually add the sugar, increasing the speed to medium-high, until stiff peaks form.
In a separate bowl, beat the egg yolks until pale yellow. Using a rubber spatula, carefully fold the egg yolks into the egg whites.  Carefully fold in the flour and vanilla until well blended.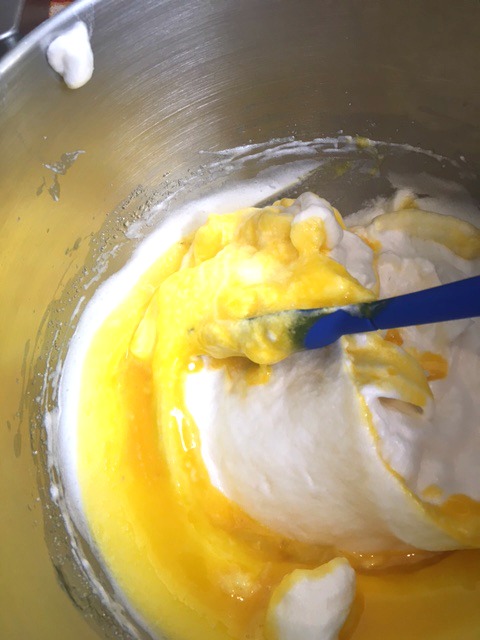 Pour the batter into your prepared pan and smooth out the top.
Bake until golden and a toothpick inserted into the center comes out clean about 12-14 minutes, depending on your oven. Just keep checking on it, and once that toothpick is clean and the cake has firmed up, its ready.
Spread out a slightly damp kitchen towel. Sprinkle it with powdered sugar- this will keep the cake from sticking to the towel.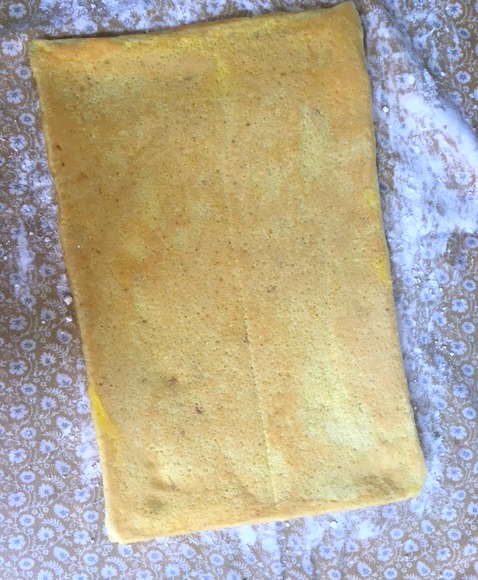 Loosen cake from edges of the pan and turn it out onto the towel while still warm.  Carefully remove the parchment paper and trim the edges if necessary.  Remove from the towel and set the cake aside to cool on a wire rack.
Once completely cool, cut the cake in half and fill it with softened ice cream, covering it with the other half of cake.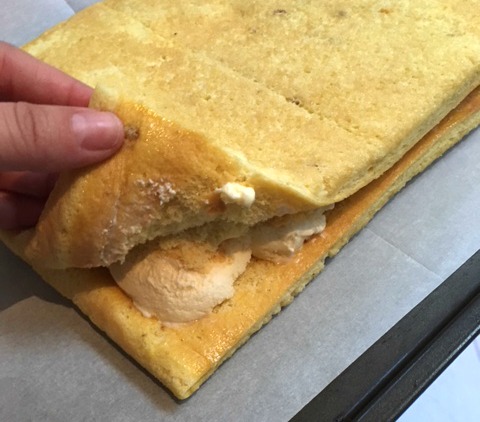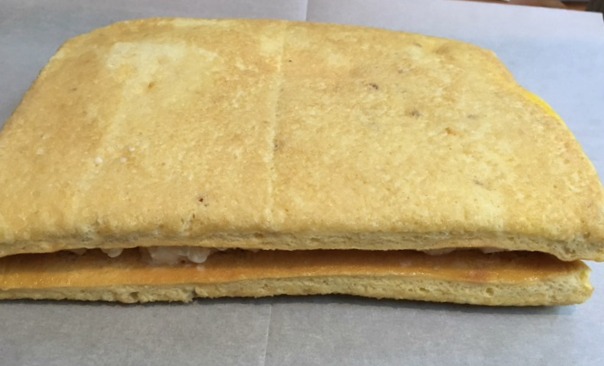 Wrap this back up in parchment and freeze again until set. Once the ice cream is firm, go ahead and cut them into individual sandwiches.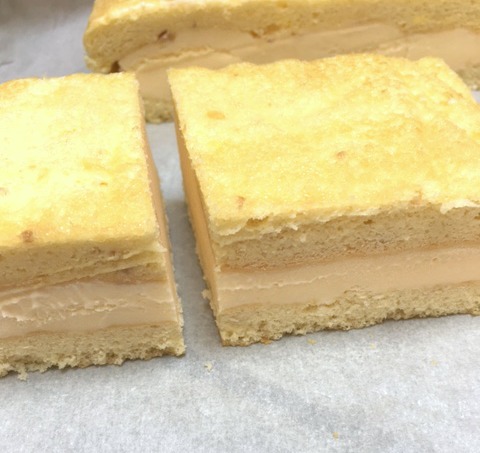 Don't be shy about experimenting with ice cream flavors, and don't forget those sprinkles!
Make these today and take some to your 4th of July BBQ's! You'll never look at a regular old ice cream sandwich the same way again. Gracias Tio Colo for the inspiration!