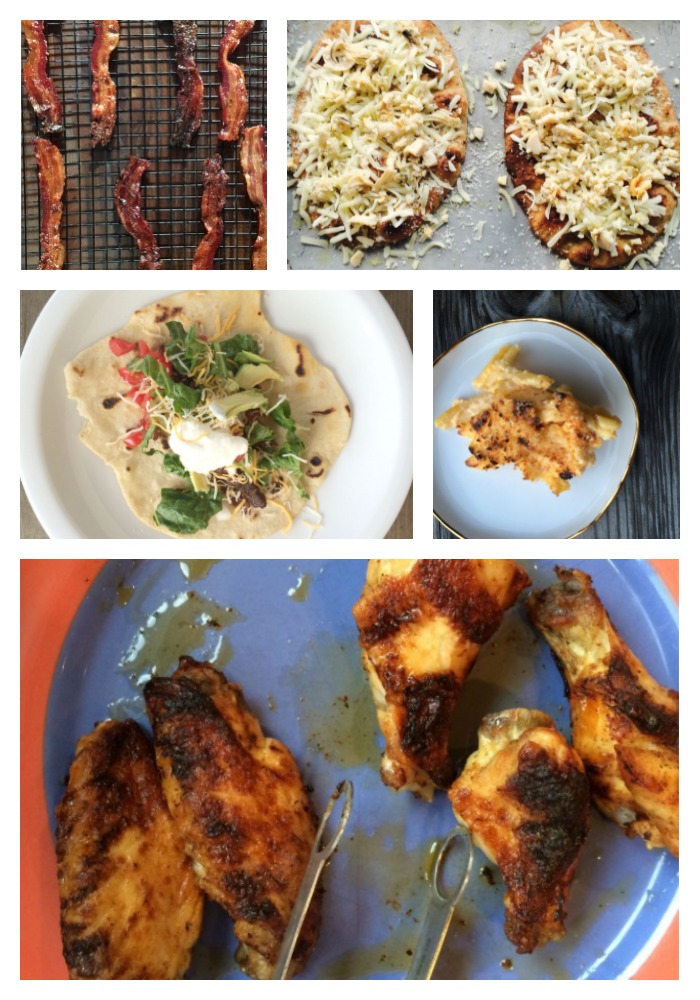 Hey! Well we made it through January, and here we are at Super Bowl Sunday! I've compiled a few of my favorite game day food recipes that would be a perfect addition to your spread today!
Ok first, candied bacon. Need I say more? Next, I can't talk up these chicken wings enough. They are amazing, and I'm about to start prepping mine now. Then, yes, these carnitas take some time, but you could start them now and have delicious, fall- apart pork for a taco bar later today. We also have these easy naan bread pizzas. They are a quick fix that will satisfy both your adult and kid guests, and, of course, we can't forget about mac and cheese!
Make any of these today and you will undoubtedly take your super bowl party to the next level. Game on!