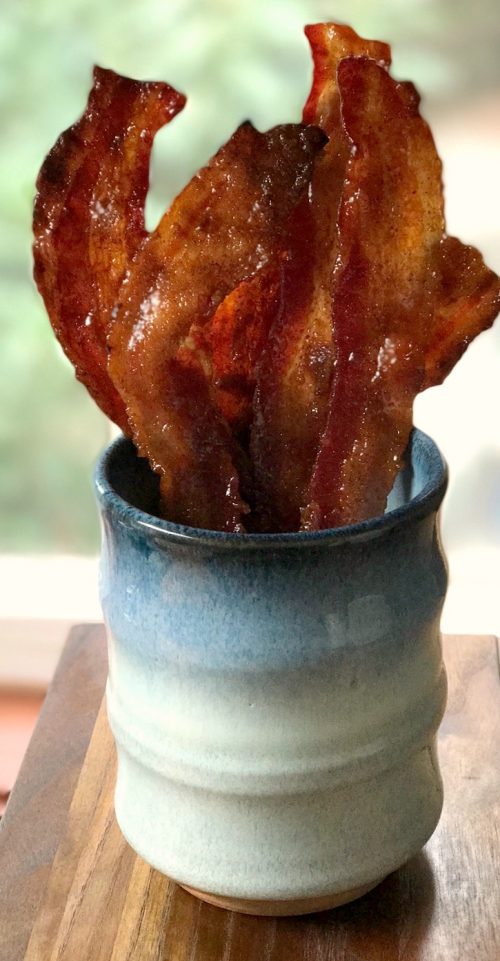 Seems excessive, you say? Trust me, you need this. This just might be the best thing you've ever put in your mouth. I never knew how much I needed candied bacon in my life until I made some this weekend and now, I might not be able to stop. 3 ingredients and 20 minutes stand between you and this crispy, crunchy, caramelized confection that is affectionately known as candied bacon, or even 'bacon candy', if you just want to call it like it is. I suppose it should come as no surprise though that slathering bacon with sugar yields a delicious result.
Ingredients
1 package of bacon
1/2 cup brown sugar
1/2 tsp chili powder
First, mix together the brown sugar and chili powder and set aside. This gives it a tiny kick that even my kids could deal with, and expands the flavor exponentially.
I like to use Applegate's uncured Sunday bacon.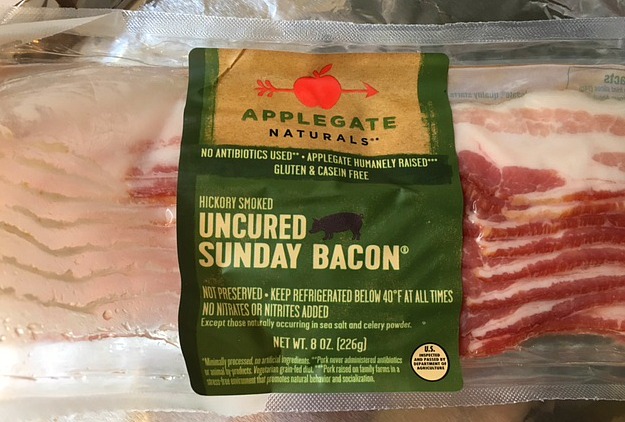 This is a small pack of 9 slices. You honestly can't make enough of this stuff, so you could probably go ahead and double this recipe for more bacon slices. Depending on how many slices you make, you may have some left over sugar mixture. That's totally ok, as long as you coat all of your pieces sufficiently.
Arrange the bacon on a foil lined baking sheet.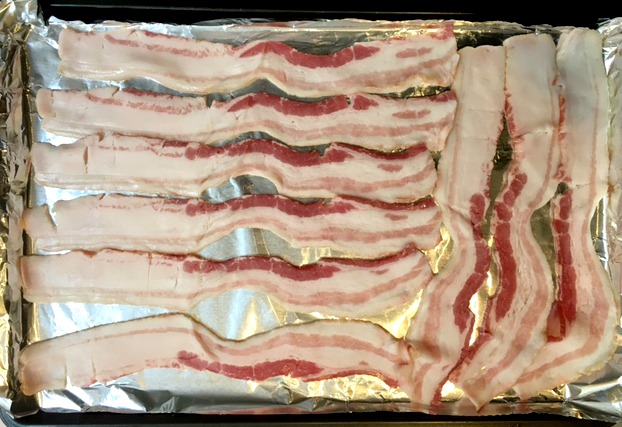 Liberally coat the top with the sugar mixture ( I spread it around each slice with a small spatula thing).
Stick it in the oven at 400 degrees for about 20 minutes. Turn the slices over about halfway through. Depending on your preference, and oven, you may want to leave the bacon in a little longer, but just watch it towards the end and take it out before it gets charred. Bacon can be tricky that way.
Immediately move the bacon slices to a drying rack to cool and let the sugar harden a bit. The candied bacon will crisp up as it sits and will stay good at room temperature for around 2 days. Although, it never had a chance of lasting that long in our house.
Go ahead and eat this on its own, stick it in a bloody Mary, or add it to an egg sandwich on homemade dutch oven bread. That's what I did…for dinner.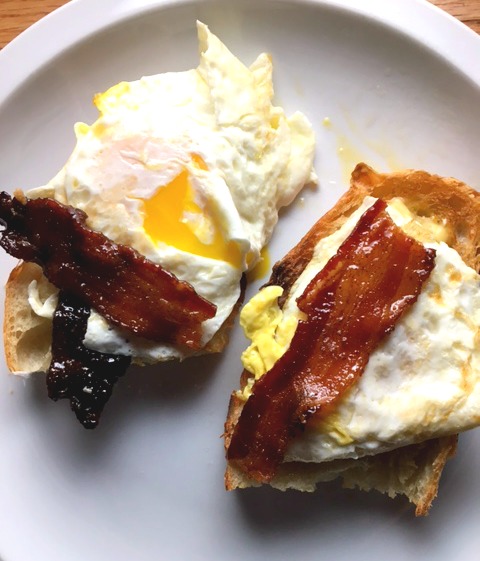 You can't go wrong with this one. It will be the hit of your next cocktail party…or Sunday morning breakfast…or weekday snack. We won't judge.