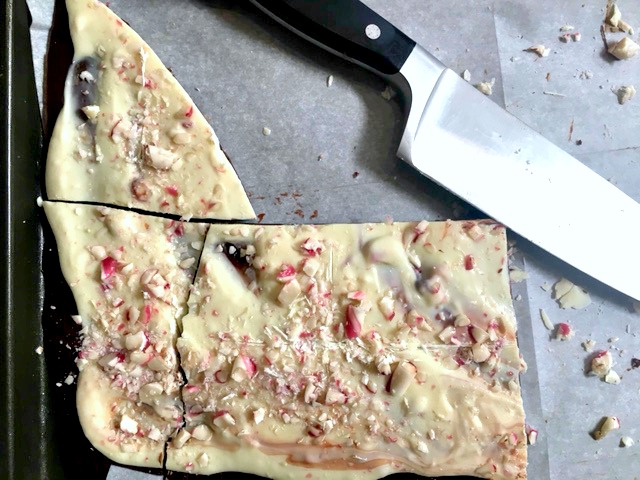 If you haven't yet reached peak holiday candy overload, you should make this peppermint bark. It's beyond easy, makes a ton, and is great to give as gifts to teachers, hosts and hostesses, or just to have on hand for when you need that peppermint boost to keep your holiday cheer up and running. Here's what you do…
Ingredients
16 oz white chocolate chips
16 oz bittersweet chocolate chips
1 box of candy canes (peppermint)
1 tsp peppermint extract
First, prepare a cookie sheet with a piece of parchment paper. Then, break up the candy canes into small bits. I put mine in a gallon ziploc bag and let my 10 year go to town smashing them up with a meat mallet, which she quite enjoyed, but, of course, there are many other ways you could break them down. Set the pieces aside. I actually found organic candy canes and used those, so my "red" of the peppermint pieces is a little dull. Better for us, but worse for the pictures. 🙂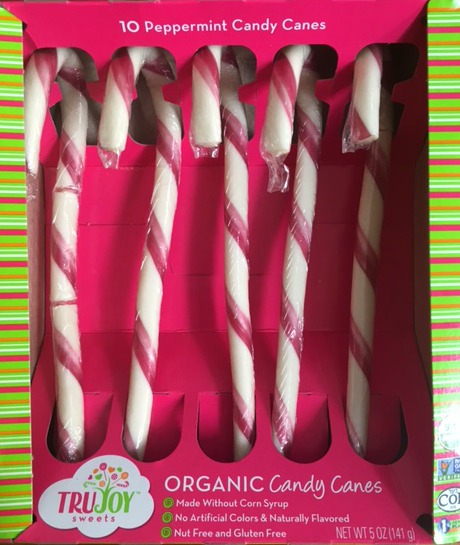 Next, melt the bittersweet chocolate chips. The easiest and most successful way to do this is the double boiler method. Don't let this intimidate you! You only need a pyrex bowl and saucepan filled less than halfway with some water. Put the chocolate chips in the bowl and place the bowl directly on top of the pan with the water in it. As the water starts to boil, the chips will melt. When they start to melt, you will need to stir it every few seconds which will ensure even melting and will eliminate any lumps. Add the teaspoon of peppermint extract at this point and give it a few more stirs to mix thoroughly.
Now spread the chocolate onto your prepared sheet pan, and use a spatula to spread it evenly and make it as smooth as possible. Let cool in the fridge for about an hour.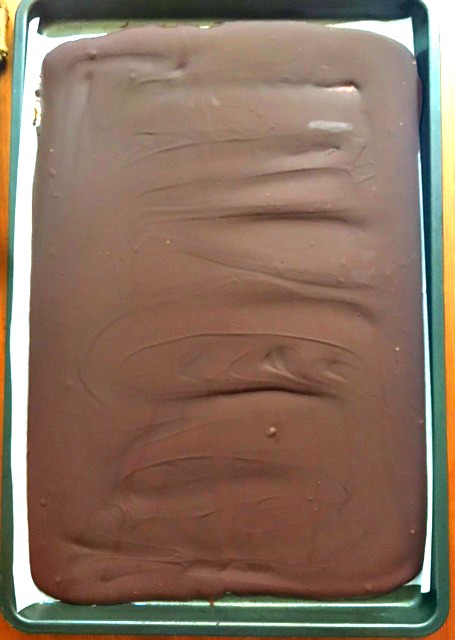 When you have beautiful pan of hardened chocolate, it's time to make the white chocolate layer. Melt the white chips in the same way, except at the end, you can stir in about 3/4  of the candy cane pieces. Spread the white chocolate mixture on top of the hardened chocolate one.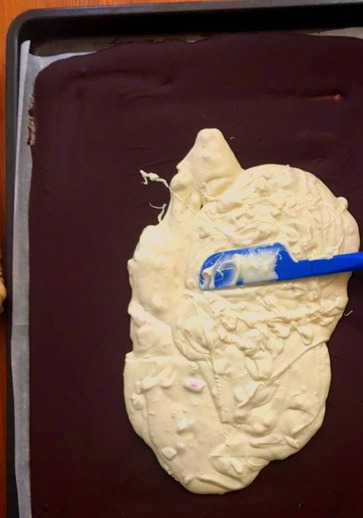 You do need to act quickly and be careful as you spread it because it can easily mix with the brown chocolate underneath which does make the bark look a little less pretty, but hey, it will still taste great so don't stress if that happens. It happened to me! Just spread the white chocolate and then sprinkle the remaining candy pieces on top.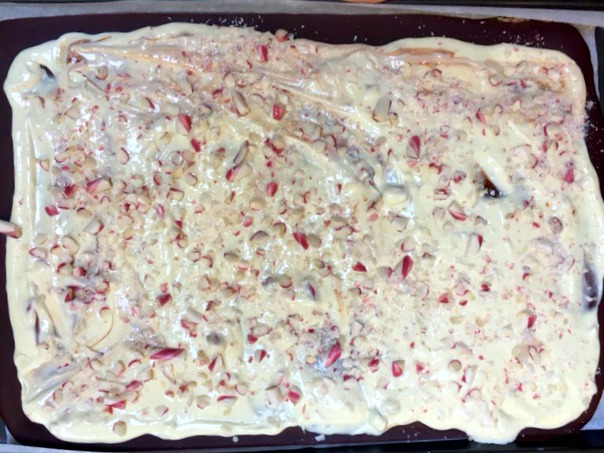 Let chill for 3-4 hours. When everything is hardened, you can remove it from the pan and break it into small pieces (we used the meat mallet again…and a big knife.)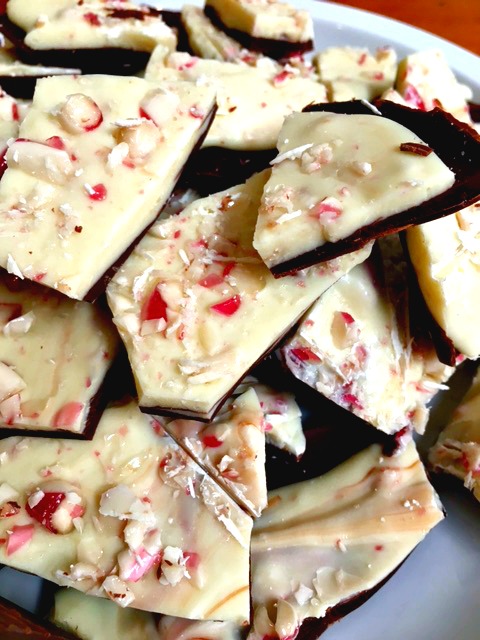 This yields a surprisingly large amount so you'll have plenty of peppermint bark to enjoy and share!