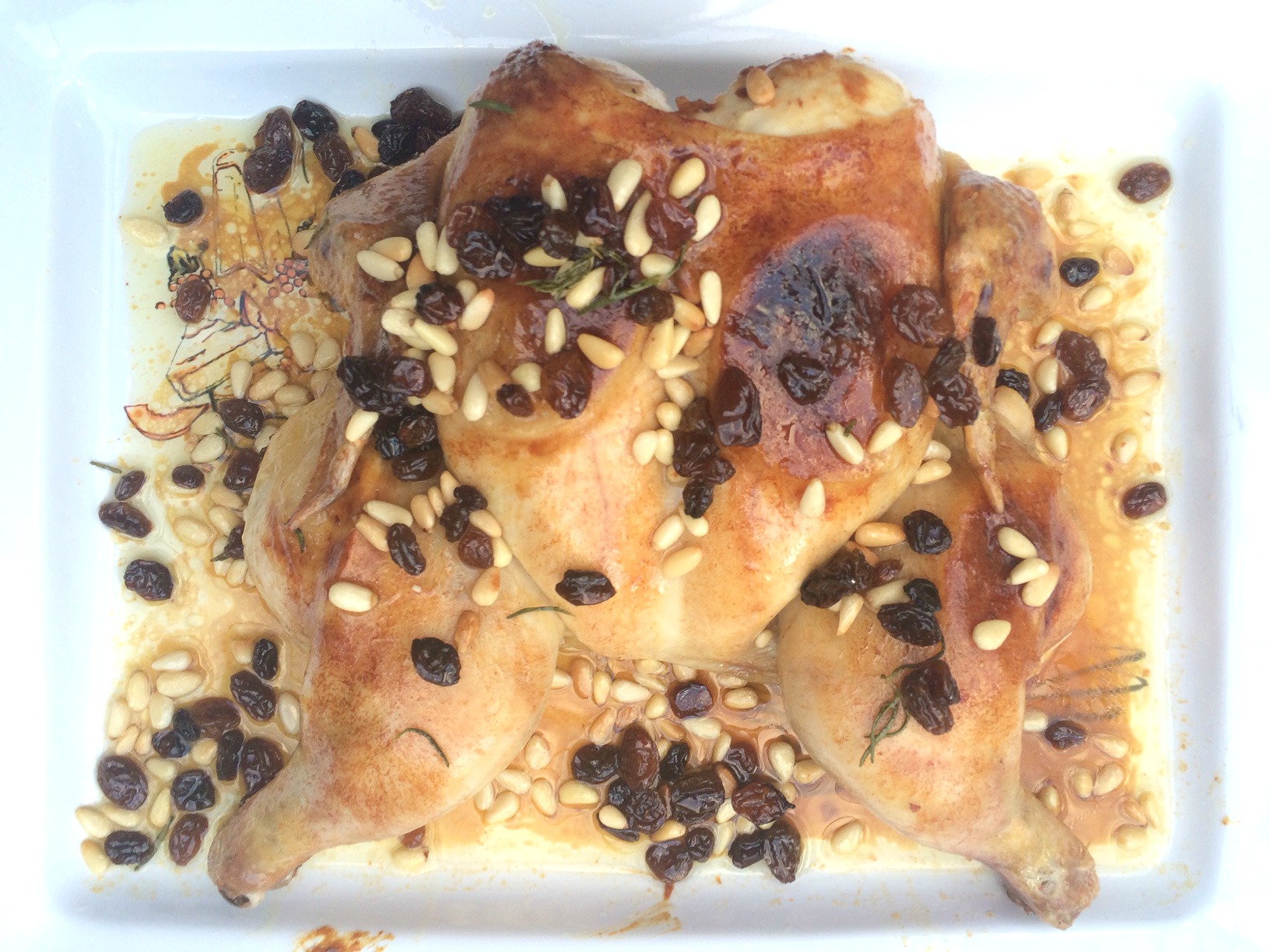 When the temperatures dip, there's nothing like a comforting meal to warm you up inside. Currently were suffering through 70 degree weather here in Miami (teehee), but I know it's cold almost everywhere else! So yeah, yeah, its a funny name, but there's nothing funny about what an absolutley amazing way this is to cook a whole chicken. Not only does it cook in 40 minutes, but the skin gets crispier than when you cook it the old fashioned way, and that's pretty much what I'm looking for in a roasted chicken.
'Spatchcocking' a chicken simply means cutting the backbone out of the bird and essentially butterflying it so that the chicken is opened up, cooks fast, and stays juicy. Now, the cutting out the backbone part is not for the faint of heart. I am comfortable eating and preparing (organic, free range) meat, and this grossed me out a wee bit the first time I did it. My daughter came in, took one look, and declared she was never eating chicken again. 40 minutes later, she was happily enjoying it. I'll let Martha show you the gory details here. The link shows you exactly how to cut the chicken, and if you still need more help, there are a thousand other videos out there. The only requirement is some strong kitchen shears. Don't be intimidated! You can do this.
Once you have the chicken spatchcocked, you are ready to go.
First, liberally sprinkle on some sea or kosher salt. Drizzle some olive oil on and rub it all over the chicken. I also thinly slice some lemon, then make a few slits in the skin and stuff a lemon slice under the skin of each breast and thigh.
Set the oven on broil (500 degrees) and cook the chicken for about 40 minutes until the internal temperature reaches 165. The oven rack should be towards the lower half of the oven so it's not too close to the broiler. Make sure to baste the chicken with the pan juice every 10 minutes. Since you're broiling, watch the chicken carefully towards the end so the skin doesn't get too burnt, but usually 40 minutes does the trick for crispy skin and moist, tender meat.
I like to top the chicken with golden raisins, rosemary, and toasted pine nuts. It's an amazing combination. Even if you think you hate raisins in food, just humor me and make this.
In a small ramekin, mix 1/2 cup golden raisins, 1 Tbsp olive oil, and fresh rosemary. I bake it in my toaster oven on 325 degrees for 10-15 minutes until the raisins plump up. Set these aside.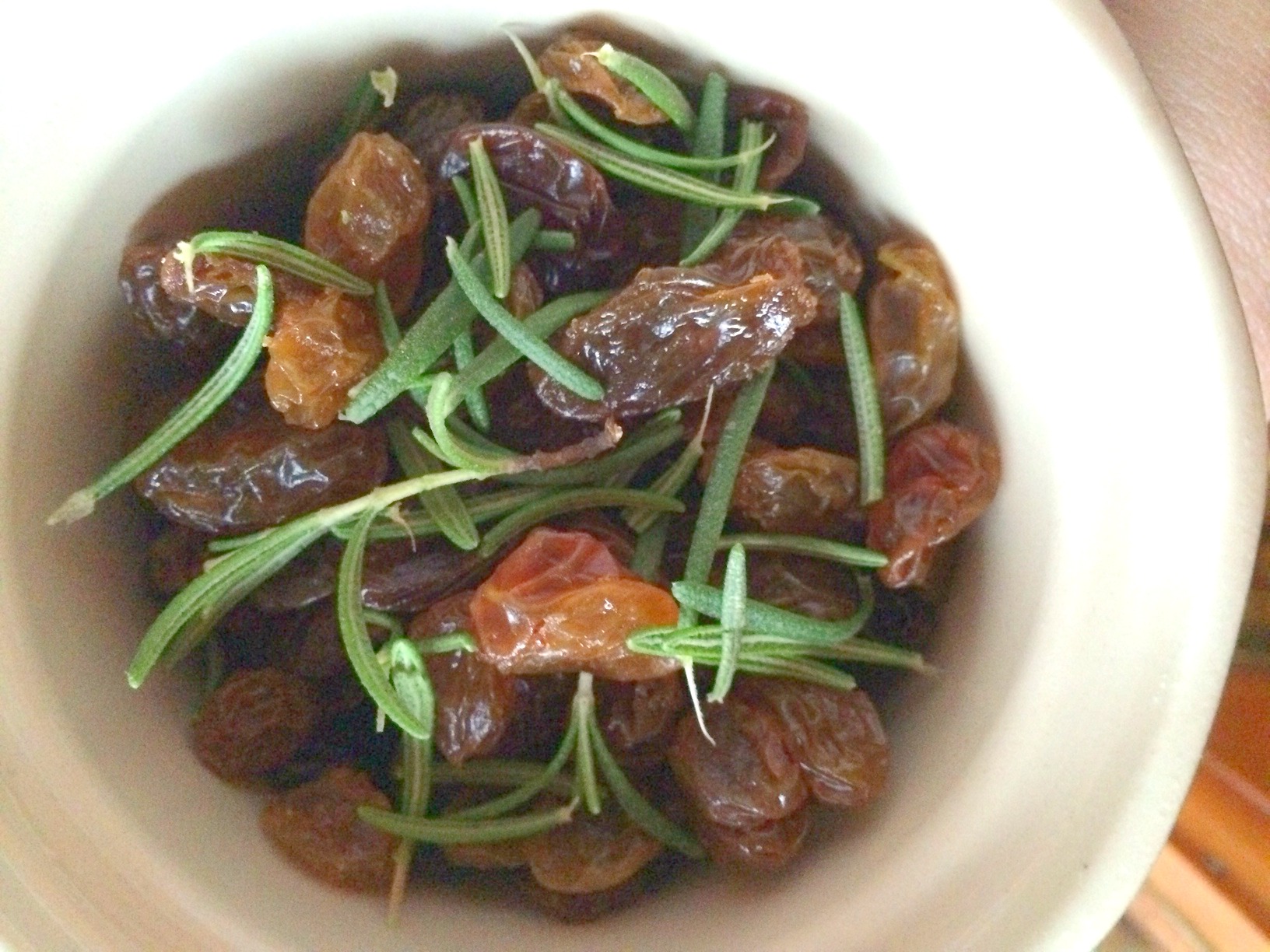 Toast about 1/4 cup of pine nuts in the toaster. 2 minutes is probably enough. They burn really fast.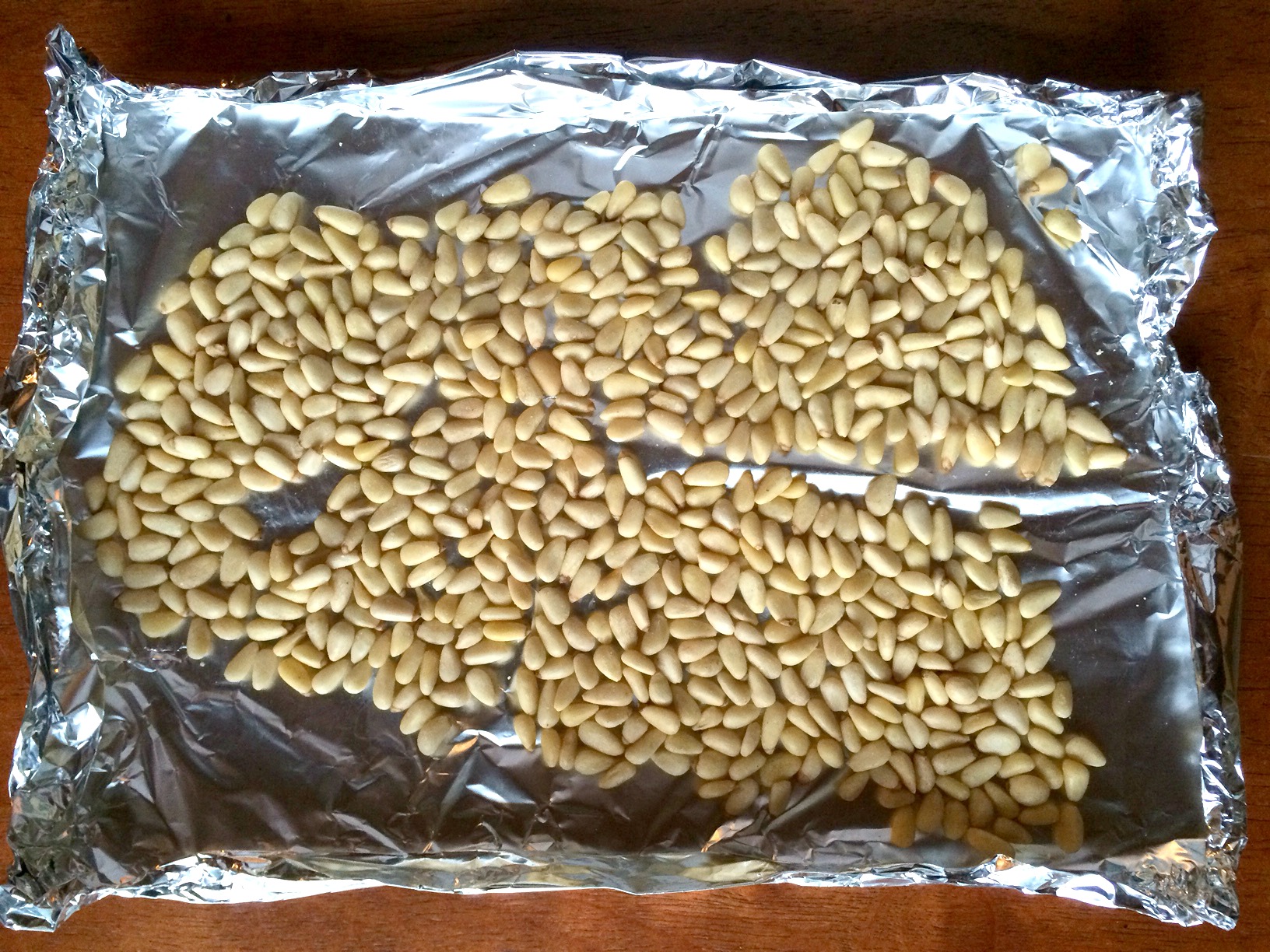 When the chicken is ready, place it on a platter and top it with the raisins and pine nuts.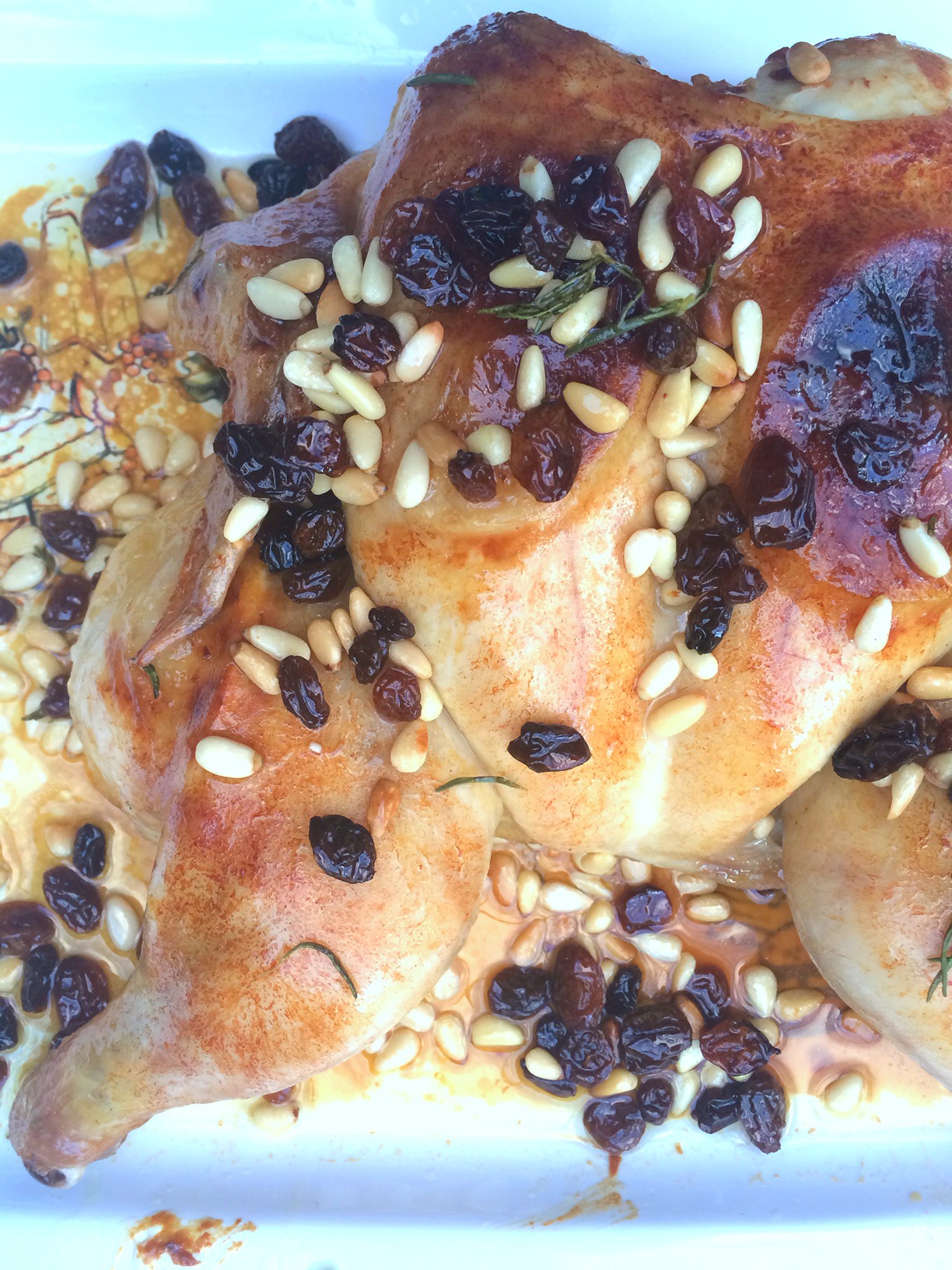 Make this tonight and it will warm you up even if the weather's got you down.