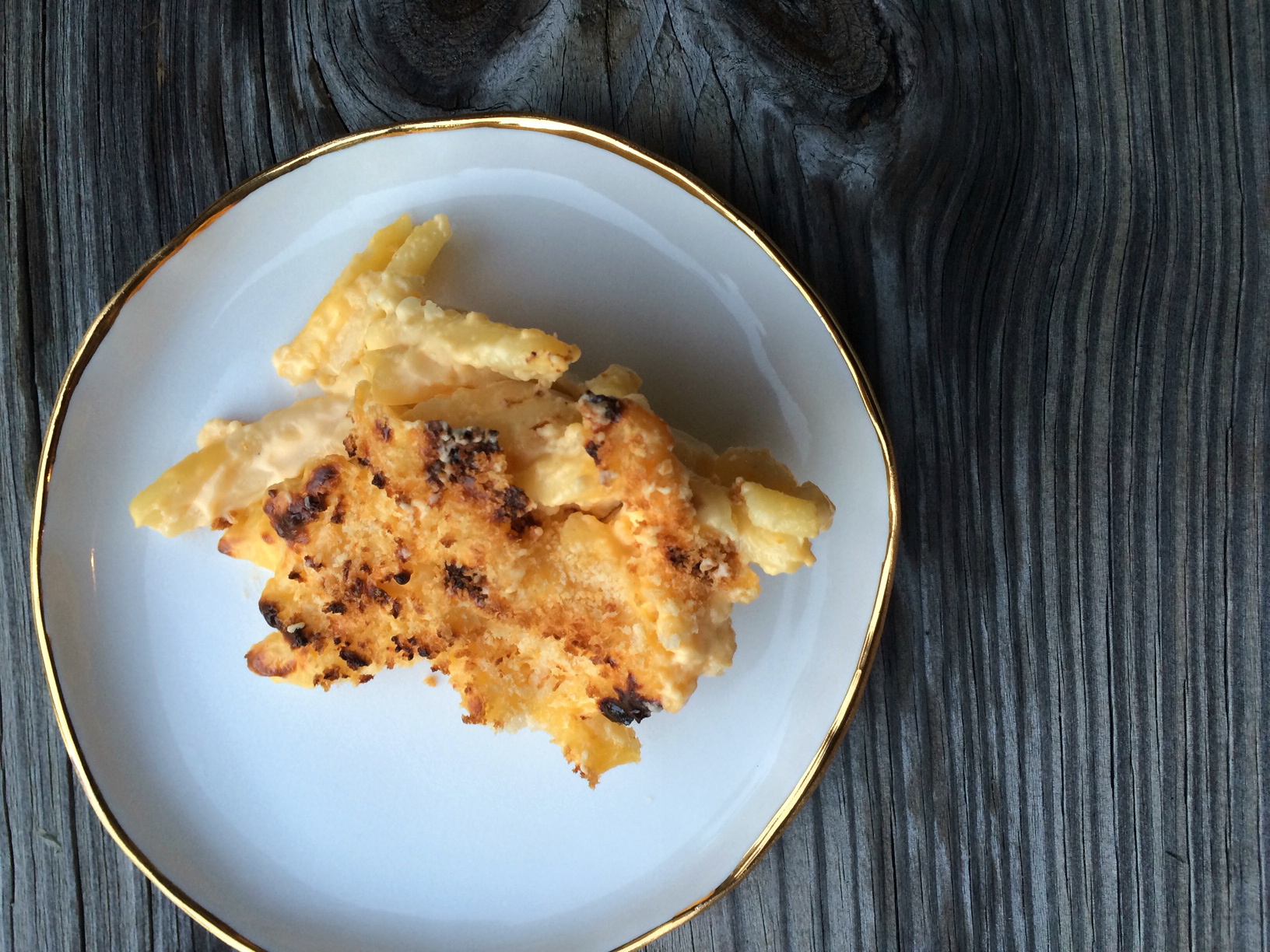 I know that's a lofty title to live up to, but in our house, this is the world's greatest macaroni and cheese. This is my most requested recipe from friends, and this dish is present at most of our holidays, family gatherings, and bbq's, This recipe comes straight from my husband's childhood on Long Island. His across the street neighbor, Gloria, would make this mac and cheese often, and he had such fond memories of it, that he got her to share the recipe with him long ago. Now, full disclosure…this uses… (gasp) Velveeta. Yes, this goes against my very being and the tenets of this organic cooking blog, but there are times when we need to make exceptions people! It's all about balance, right? I even foolishly tried to make my own Velveeta so that I could stay true to my doctrine, but you know what? It sucked. It was no where near as creamy, melty, and gooey, so I took that a sign not to mess with greatness, and so I won't.
For the pasta, I usually like to use shells or elbows, but I have tried many different types of pasta for this dish, so whatever you like will work fine! Here, I used casarece just because that's what I had on hand.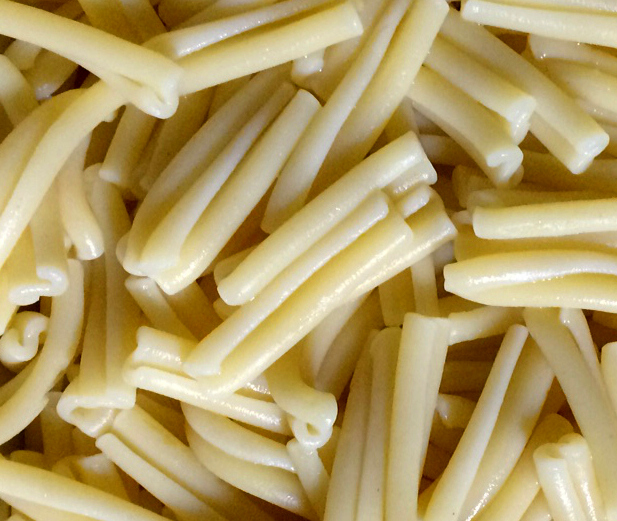 Ingredients
2 cups whole milk
2 Tbsp salted butter
2 Tbsp flour
dash of salt and pepper
12 oz. of Velveeta cheese
8-10 oz. of pasta
sprinkling of breadcrumbs
(Serves about 6)
Preheat the oven to 350 degrees.
Pour the milk, butter, flour, salt and pepper into a medium sized heavy bottom saucepan. Heat over medium on the stove until everything is dissolved and combined.
*You have to be really careful not to make it too hot because the bottom of the pan/milk burns really easily. I cannot tell you how many times I have burnt the bottom of the pan and it sits in the sink soaking…for days… until I can get it clean.
Next add the Velveeta. You can break it up a little bit so it melts faster. Stir the milk and cheese mixture  over low-medium heat, stirring often, until the cheese is completely melted.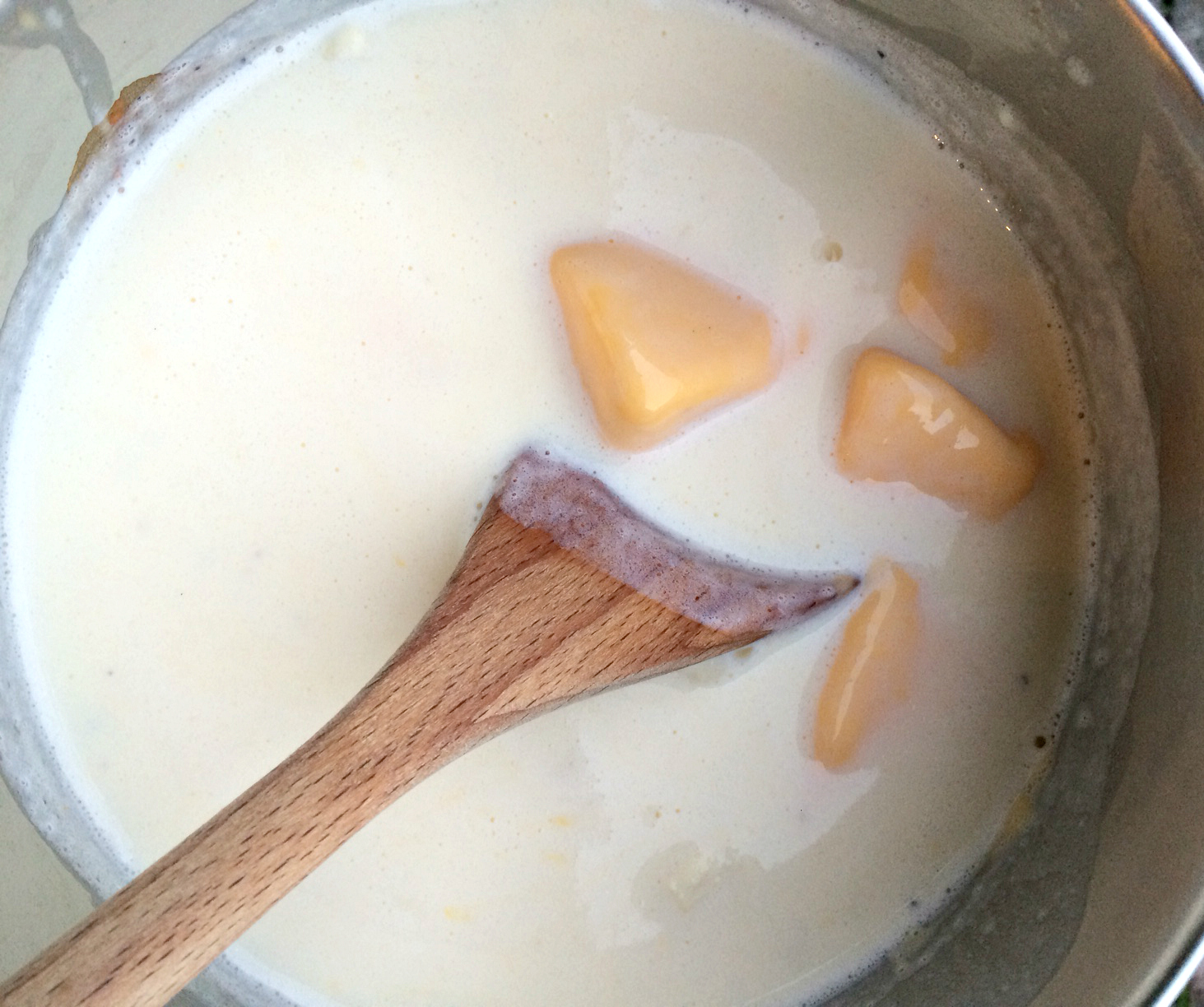 Meanwhile, cook the pasta according to the package directions. I use a little over half of a 16oz box/bag of pasta (about10 oz.) Drain and rinse the pasta and spread it into a square baking dish (8″x8″ approximately)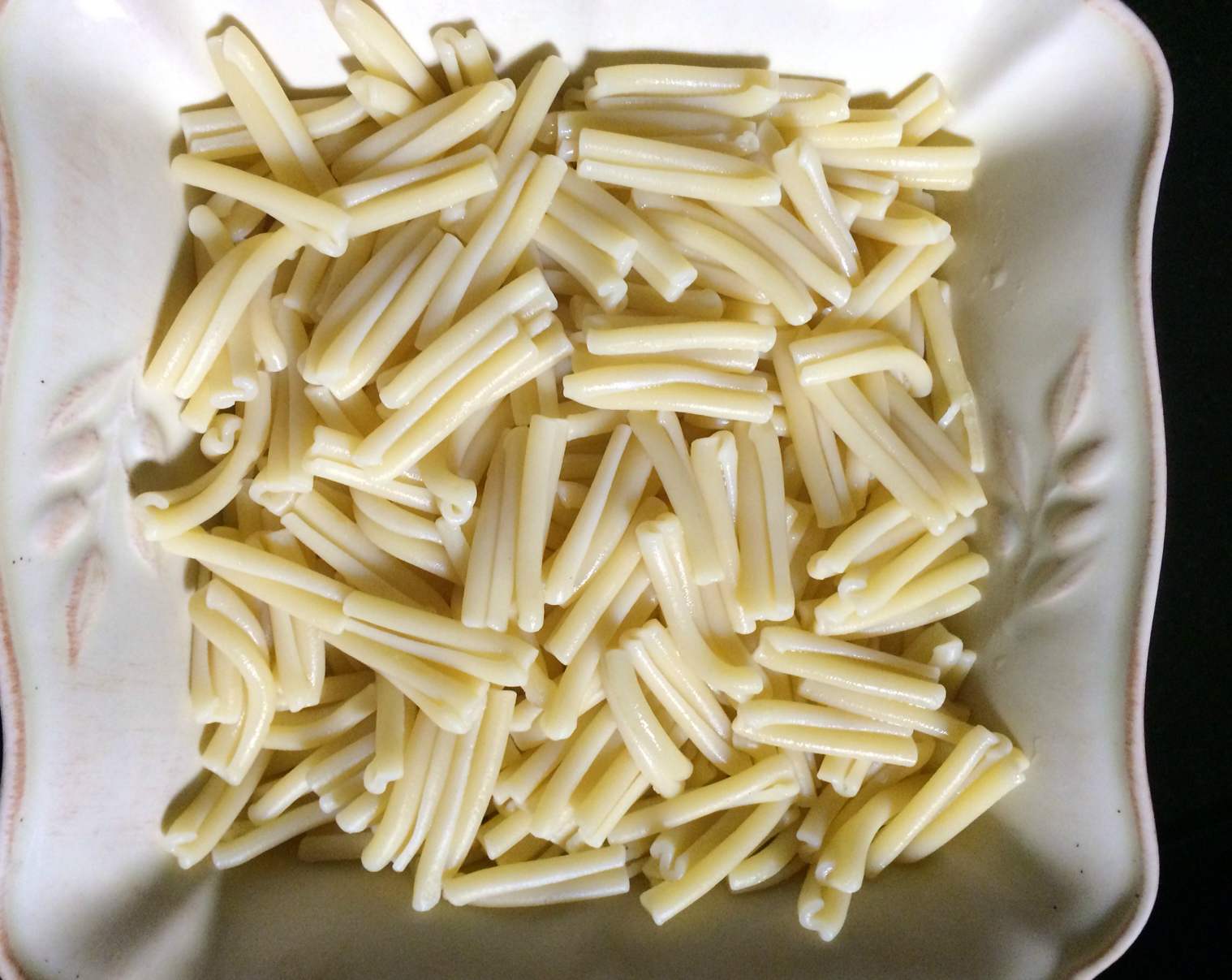 Next, pour the cheese sauce over the pasta. Mix lightly to incorporate the cheese sauce and sprinkle the top with some breadcrumbs. (panko and italian work equally well)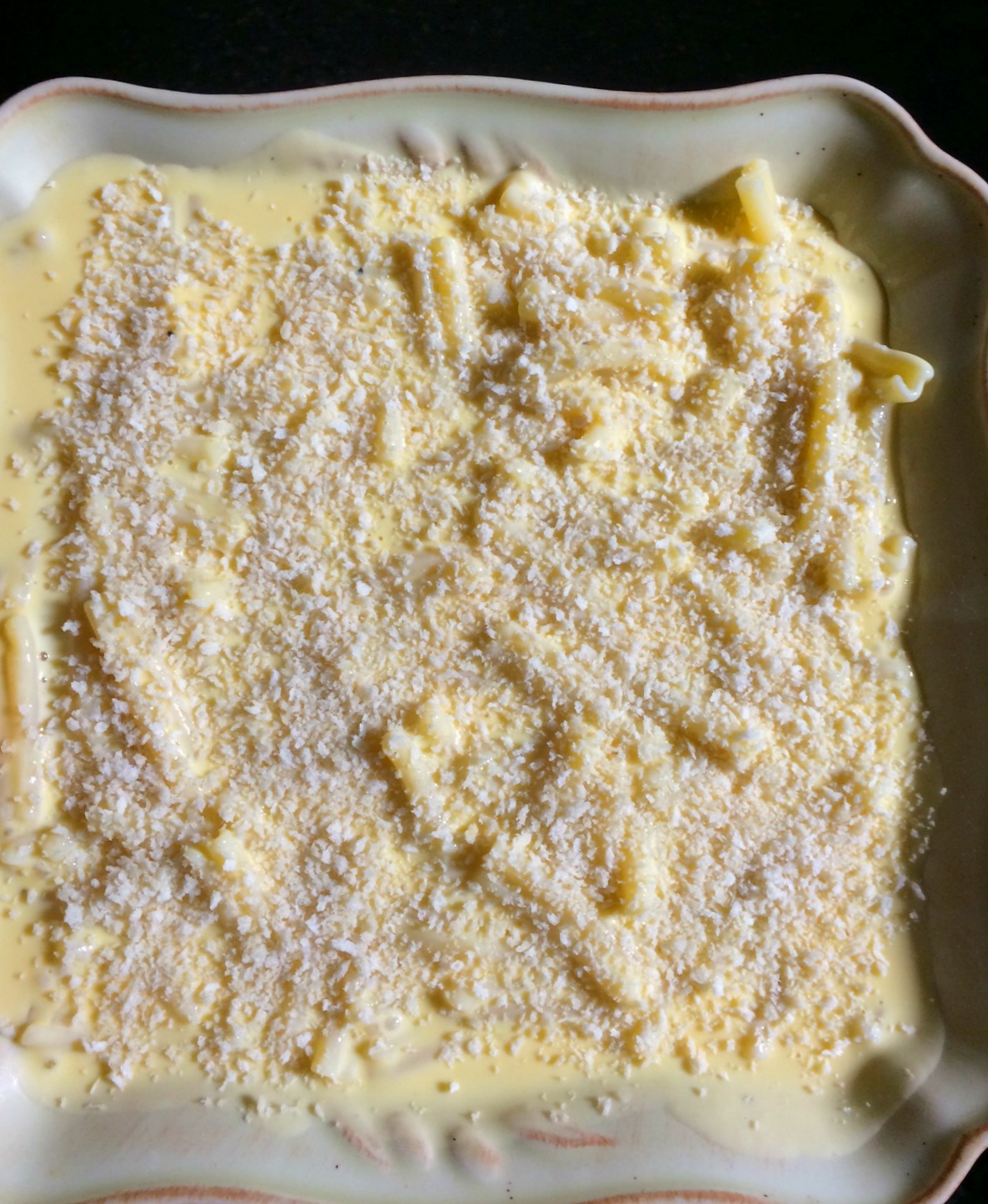 Cook for 30 minutes at 350 and you're done! If like the top extra crispy, turn the oven to broil for a few minutes at the end to brown the breadcrumbs a bit more.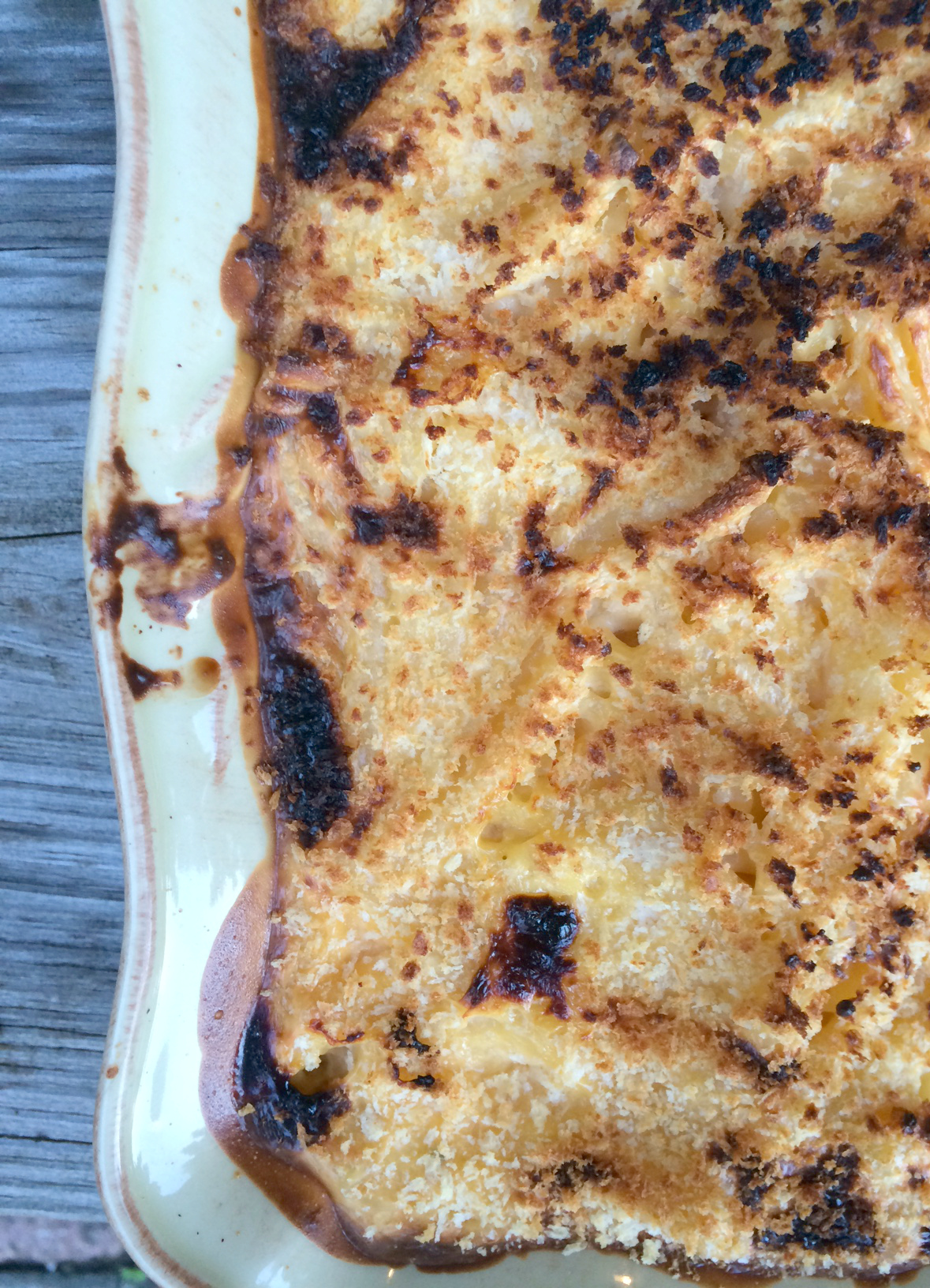 There you have it! Include this in your thanksgiving feast, and it will quickly become a part of your holiday tradition, as it has in our house.