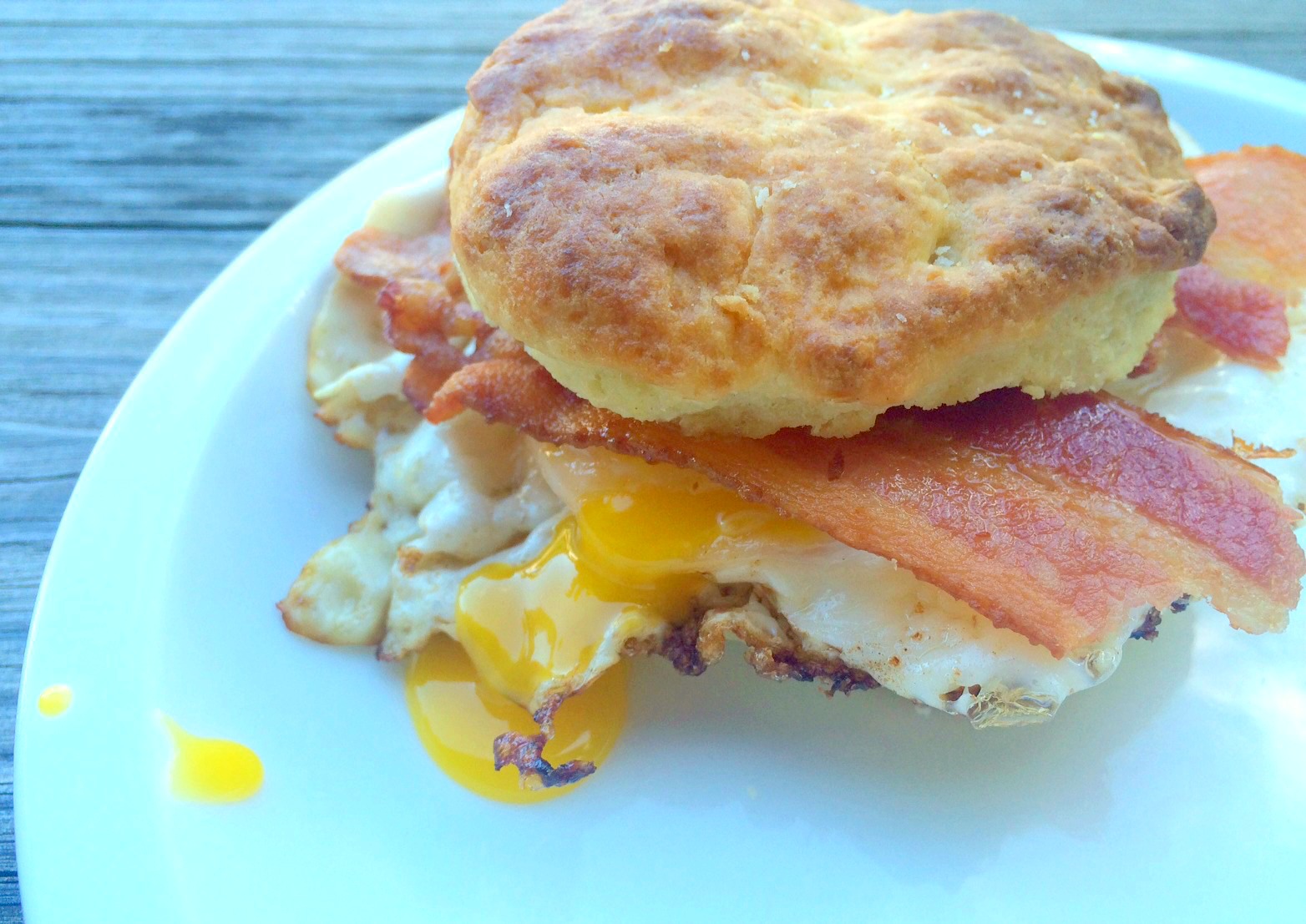 Tired of turkey? Even if the answer is no, you should make these anyway. I made these easy buttermilk biscuits for Thanksgiving and I have to say that I will never try another biscuit recipe again. There is a reason Deb from Smitten Kitchen calls these her favorites…they are unbelievable. I have tried so many recipes and they were NEVER, EVER flaky or buttery enough for my high biscuit standards, but these are the pinnacle of a perfect biscuit. They don't require any rise time or chill time, they can be made in one bowl, and they can be frozen and baked right out of the freezer. Perfection.
I served these up with some crispy bacon and a fried egg and they did not disappoint. By the way, are you making your bacon in the oven? I only discovered that you could do this like a year ago and it is a game changer. No mess on the stove and it gets super crispy in 10-15 minutes.
Heat the oven to 400. Line a baking sheet with foil or parchment paper.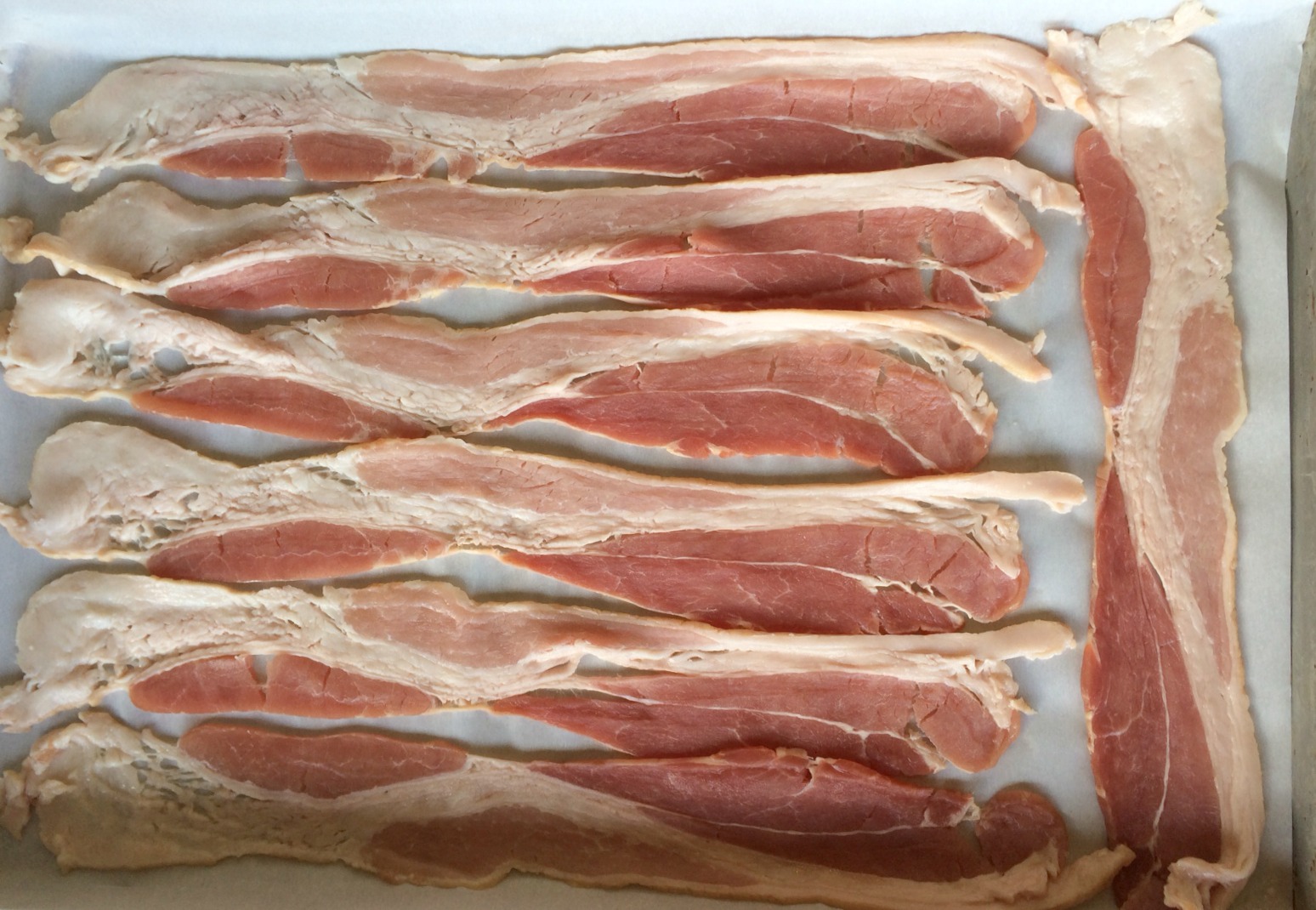 Lay the bacon out on the pan and cook for 10-15 minutes depending on how crispy you like it. Flip the bacon over once halfway through cooking. Remove from the oven and drain on a paper towel. So simple!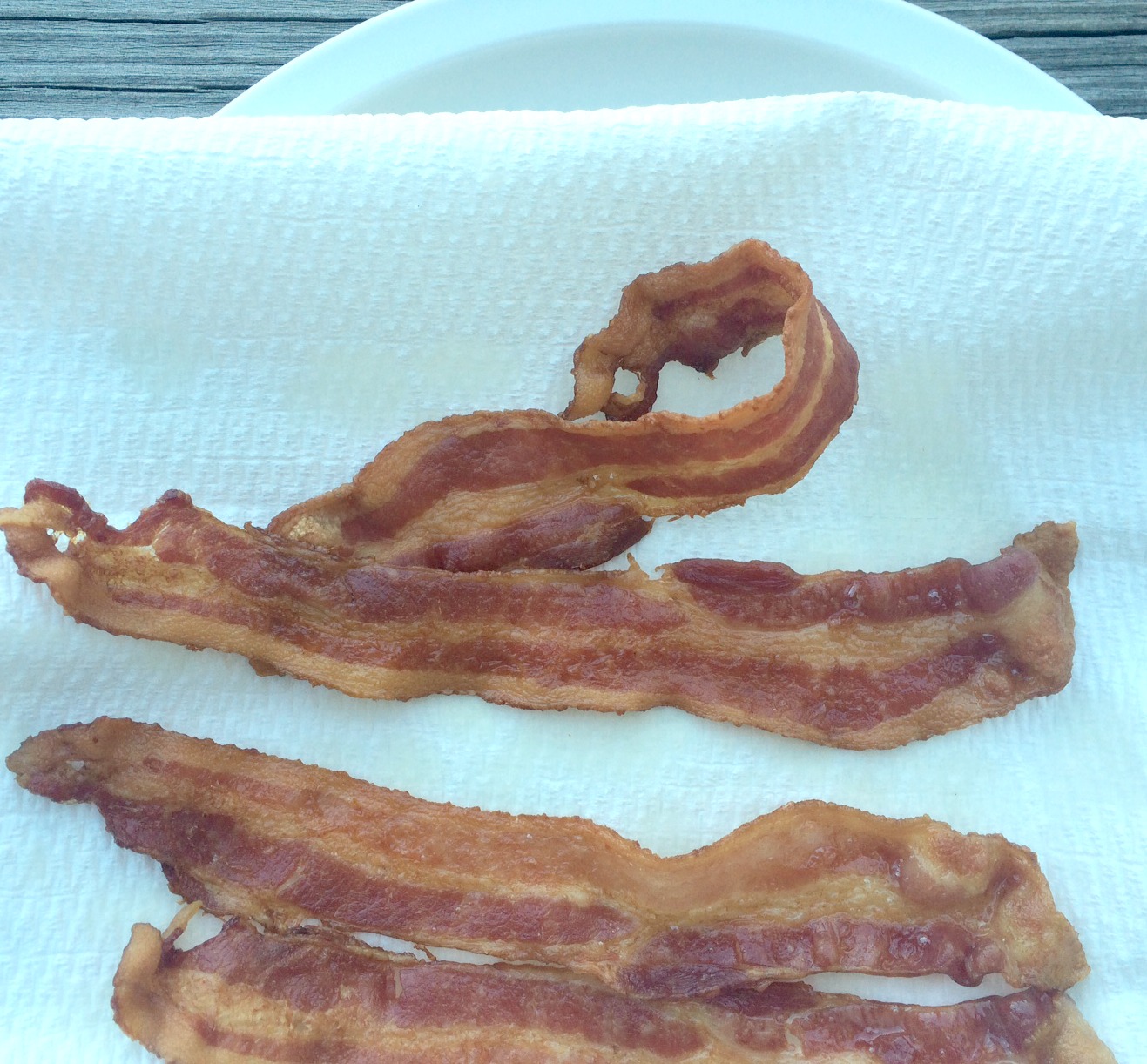 Ok, so back to the biscuits…
Like I said, I adapted these from Smitten Kitchen's 'my favorite buttermilk biscuit recipe'. I doubled the recipe and it made about 18 3″ biscuits. I cooked 12 and froze 6 (wrapping them individually in plastic wrap like below) for whenever we might need a biscuit in a pinch.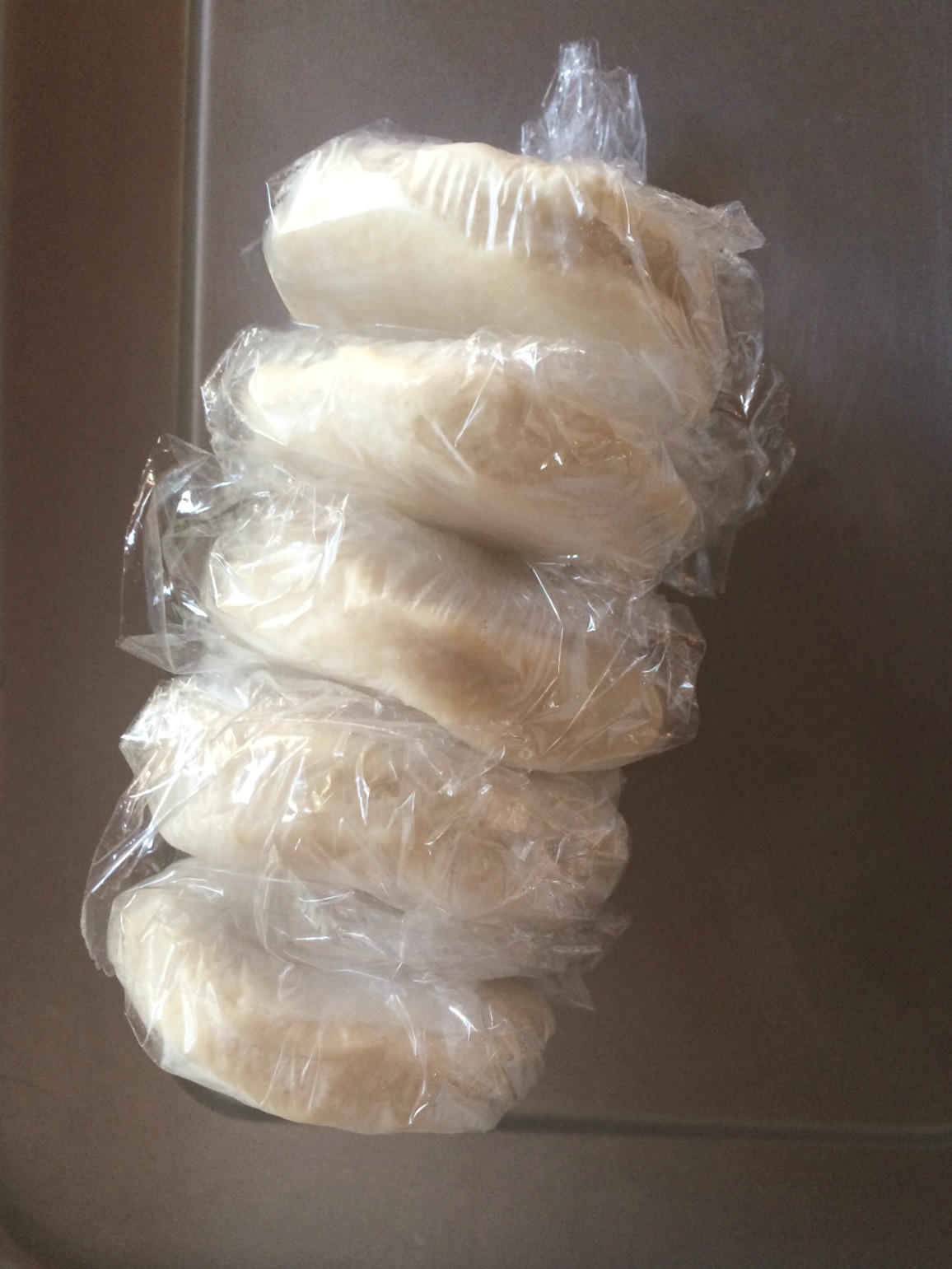 I also used 1 cup of bread flour in place of all all-purpose flour, really only because I ran out of all purpose while I was making these. The result was so good though, and since I have no idea whether or not the addition of bread flour was the thing that made these so amazing, I'm going with it! The original recipe uses only all purpose flour however, and I'm sure they will still be great with that if that's all you have on hand!
Ingredients
3 1/2 cups all purpose flour
1 cup bread flour
4 tsp sugar
2 Tbsp baking powder
1 1/2 tsp salt
1 1/2 tsp baking soda
18 Tbsp cold, unsalted butter (cubed)
1 1/2 cups buttermilk
First of all, I never have buttermilk in my fridge, so the first thing I do is make some and set it aside to get all buttermilk-y. Pour 1 1/2 cups of milk and add 1 1/2 tablespoons of vinegar to the milk. Let it sit, and in 5-10 minutes you have buttermilk ready to go.
Next, preheat the oven to 400 and line a baking sheet with parchment paper. Mix all of the dry ingredients in a big bowl.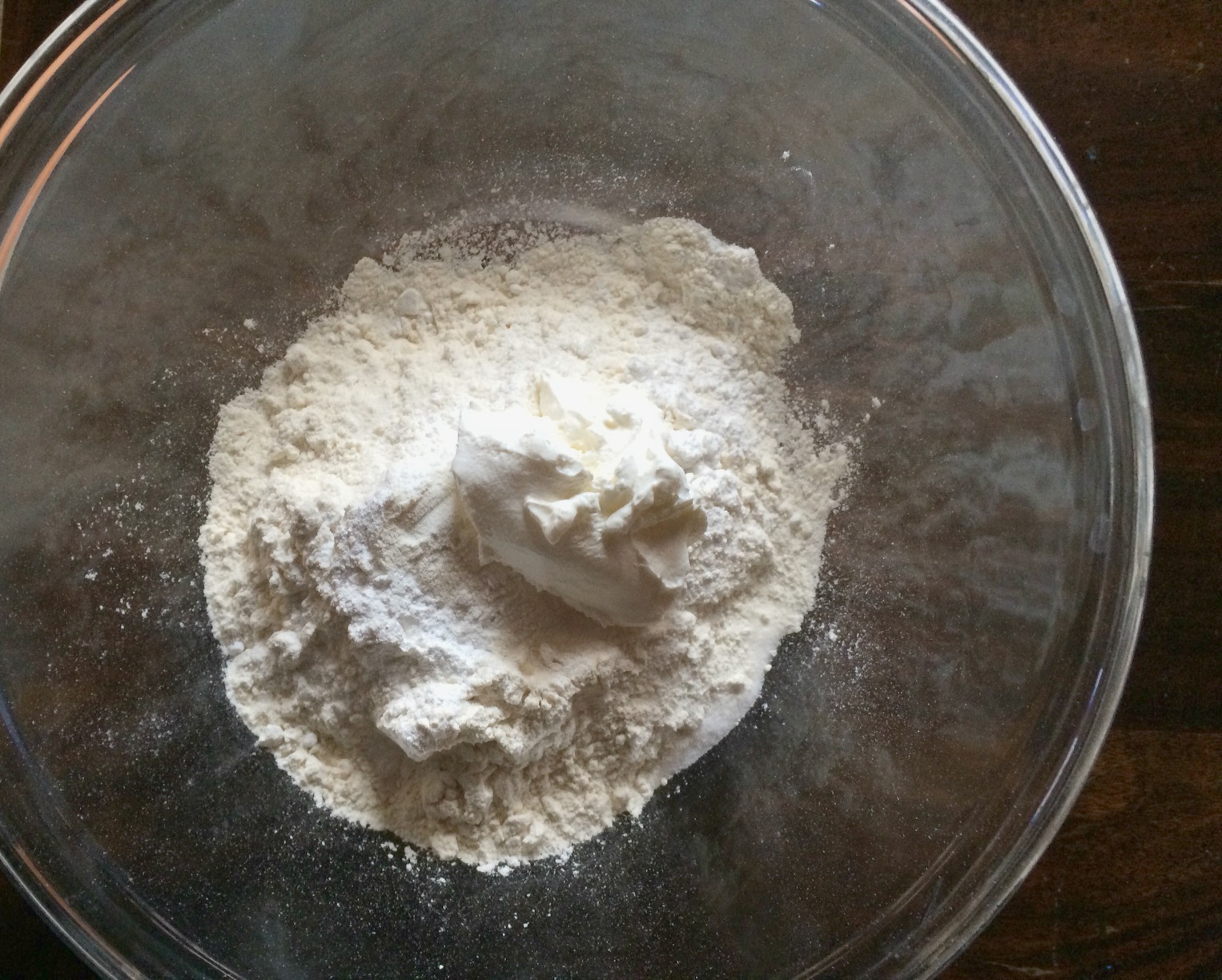 Add the chunks of butter and cut it in with a pastry blender or your fingers until the mixture looks crumbly and coarse. Stir in the buttermilk and knead by hand until the dough starts to come together. The mixture should look shaggy.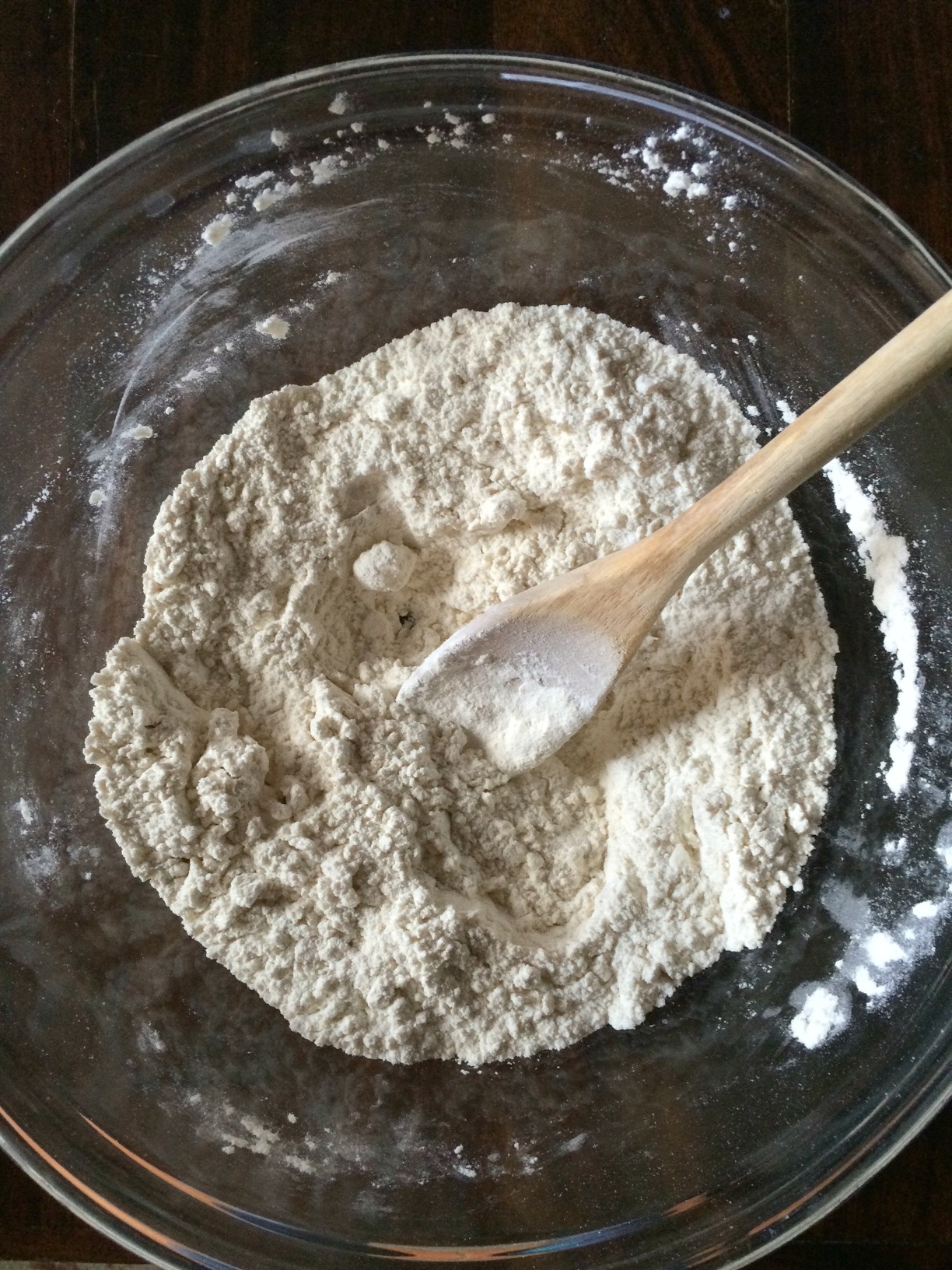 Dump it out onto a floured surface and pat it down so it's about 1/2″ thick. Using a cutter, cut your biscuits out until you've used up all of the dough. When cutting them, be sure to press straight down rather than twisting, as Deb says this makes for fluffier, more layered biscuits on the sides…and I believe her! Place the biscuits on the prepared pan.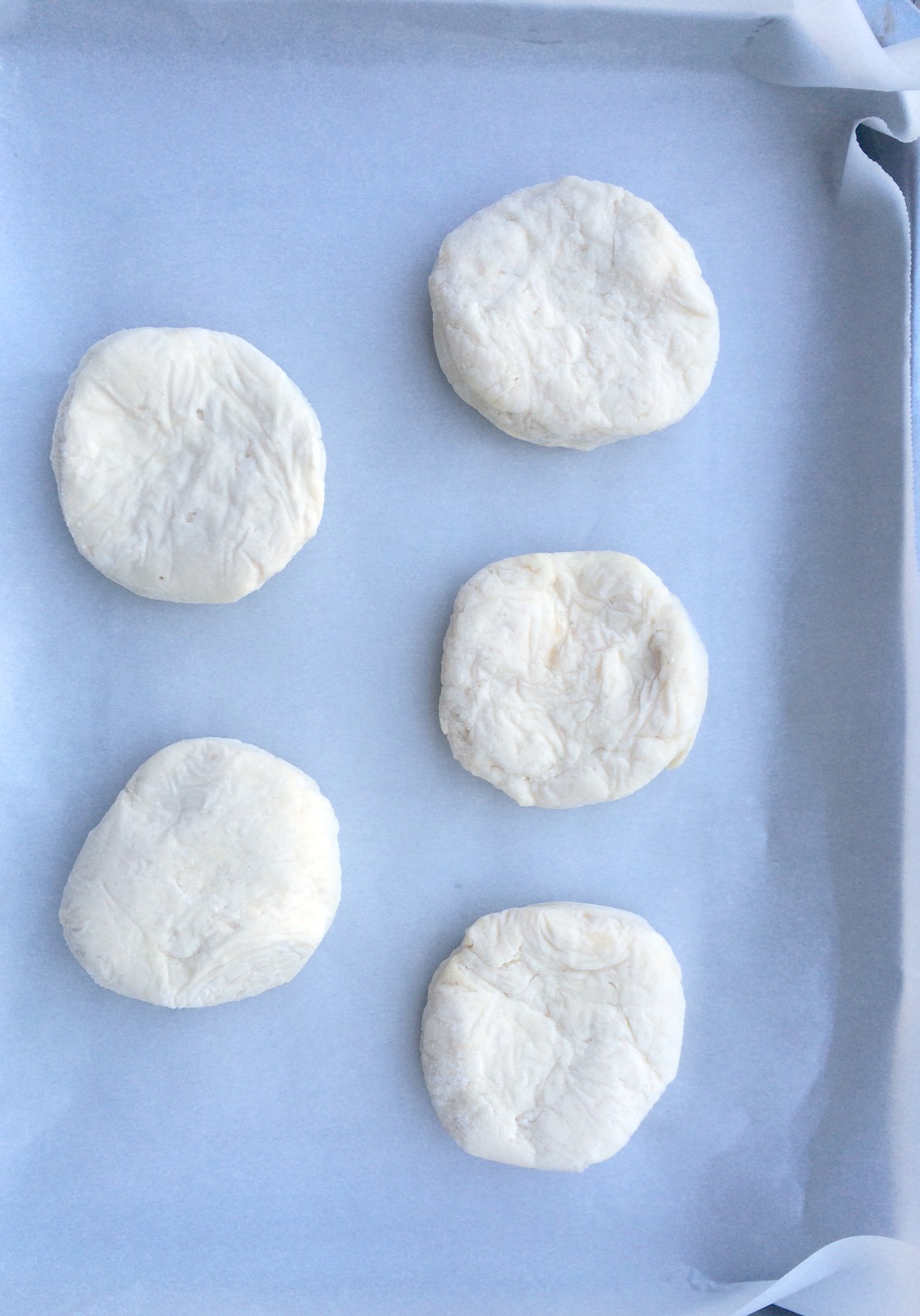 Bake for 12-15 minutes or until golden brown. FYI you can also freeze them on the pan until you're ready to cook and then just cook them straight out of the freezer for a little bit longer (about 15-18 minutes)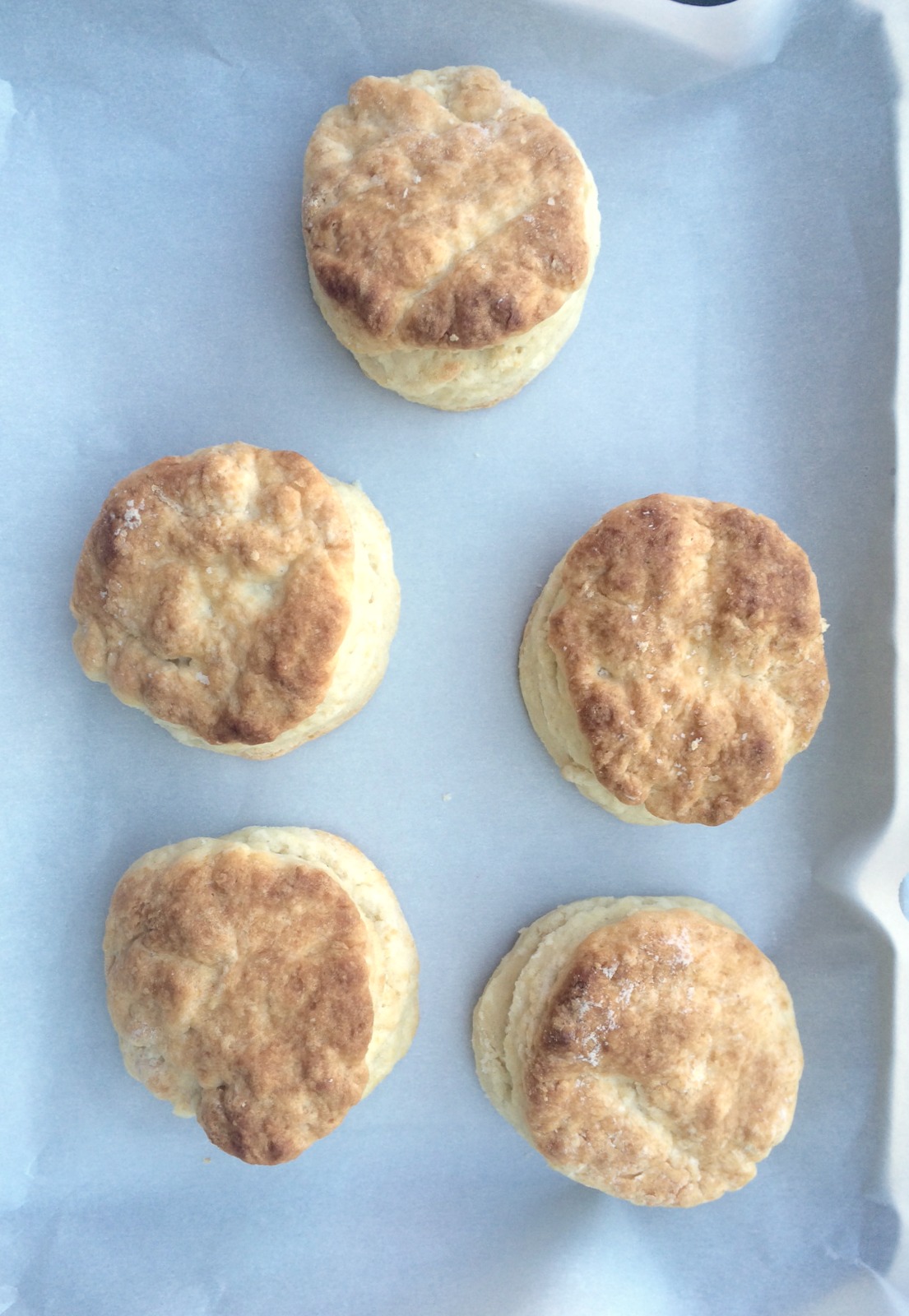 So easy! Add an egg, some bacon, some cheese and avocado, or whatever suits your mood.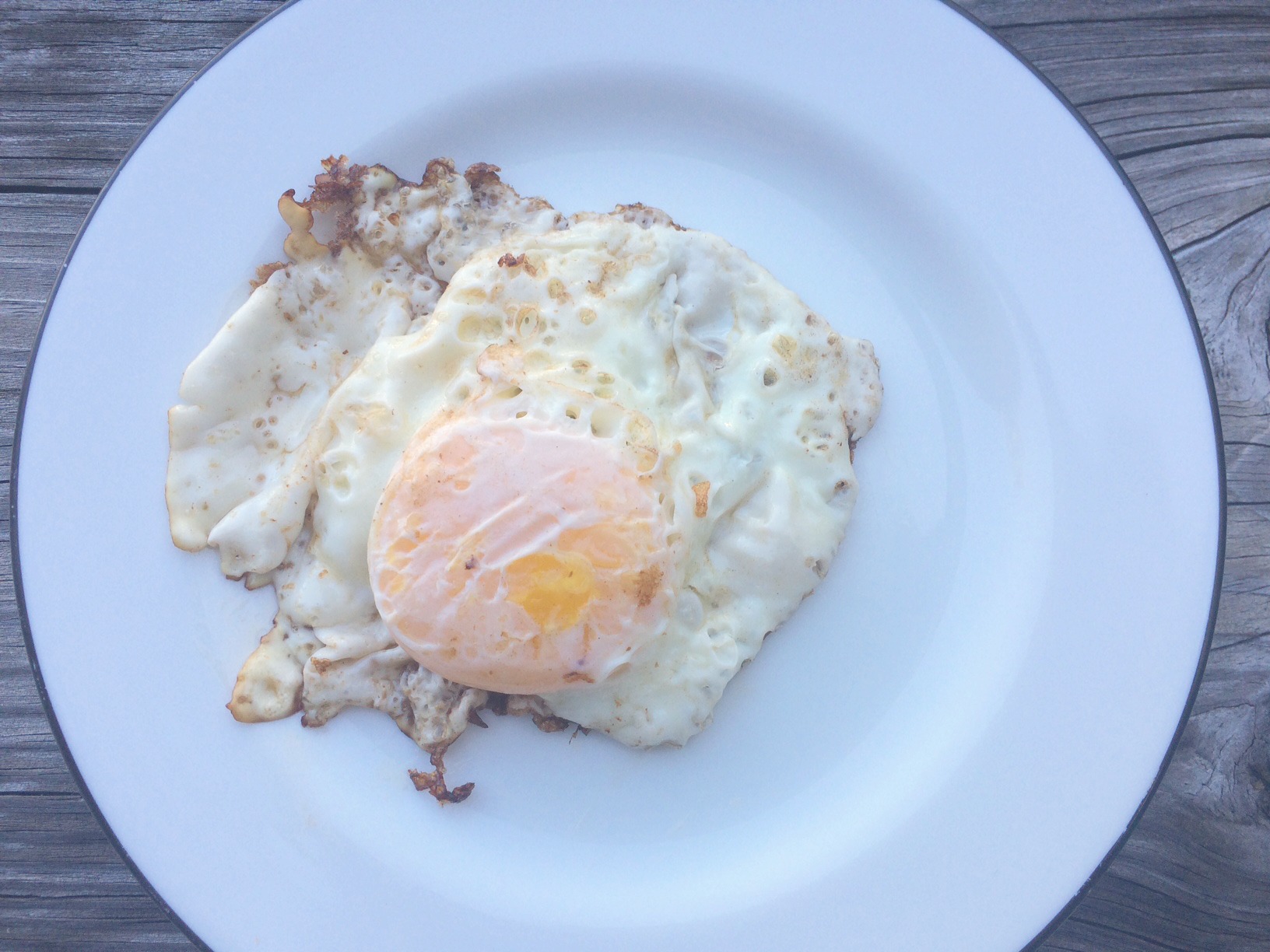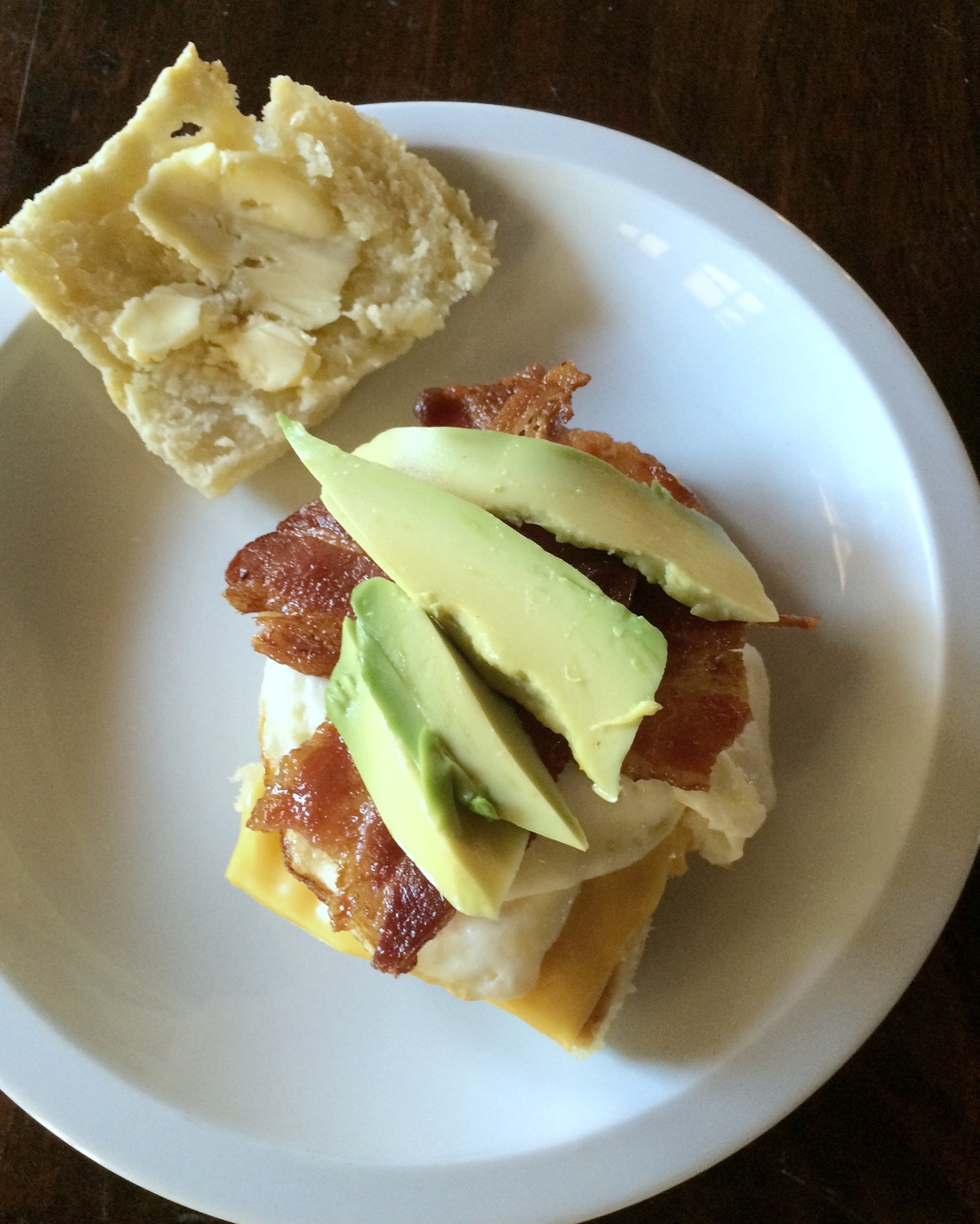 This breakfast is just what you need to take you out of your turkey haze and prepare you for the week ahead. Yum.