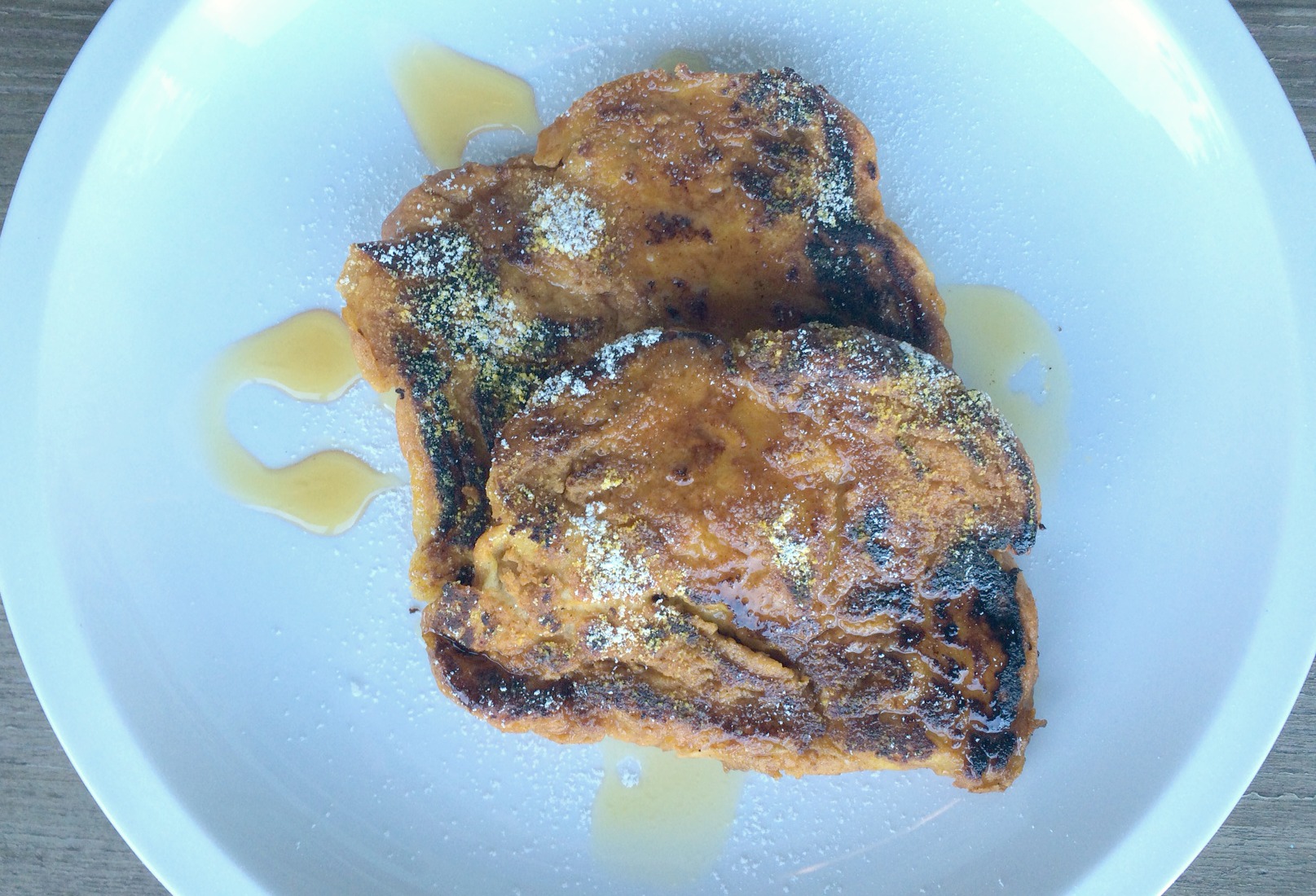 It's October! You know what that means…pumpkin everything! As the temps start to dip into the low 80's, we know that Fall is upon us in Miami. Seriously, it's quite a relief from the 90 degrees and 100% humidity we've had for the last 4 months, so people around here definitely get excited. Hey, it's all we've got.
So I made some quick pumpkin french toast to welcome in the season. All I did was add a little canned pumpkin to my basic french toast batter, and it was a delicious little addition that made us feel all warm and cuddly inside.
This makes about 4-5 pieces of french toast
Ingredients
Sliced bread
1 egg
1/4 cup whole milk
1/3 cup canned pumpkin
1Tbsp. brown sugar
generous pinch of cinnamon
powdered sugar (optional)
Mix the egg, milk, pumpkin, brown sugar, and cinnamon together until smooth to make your batter.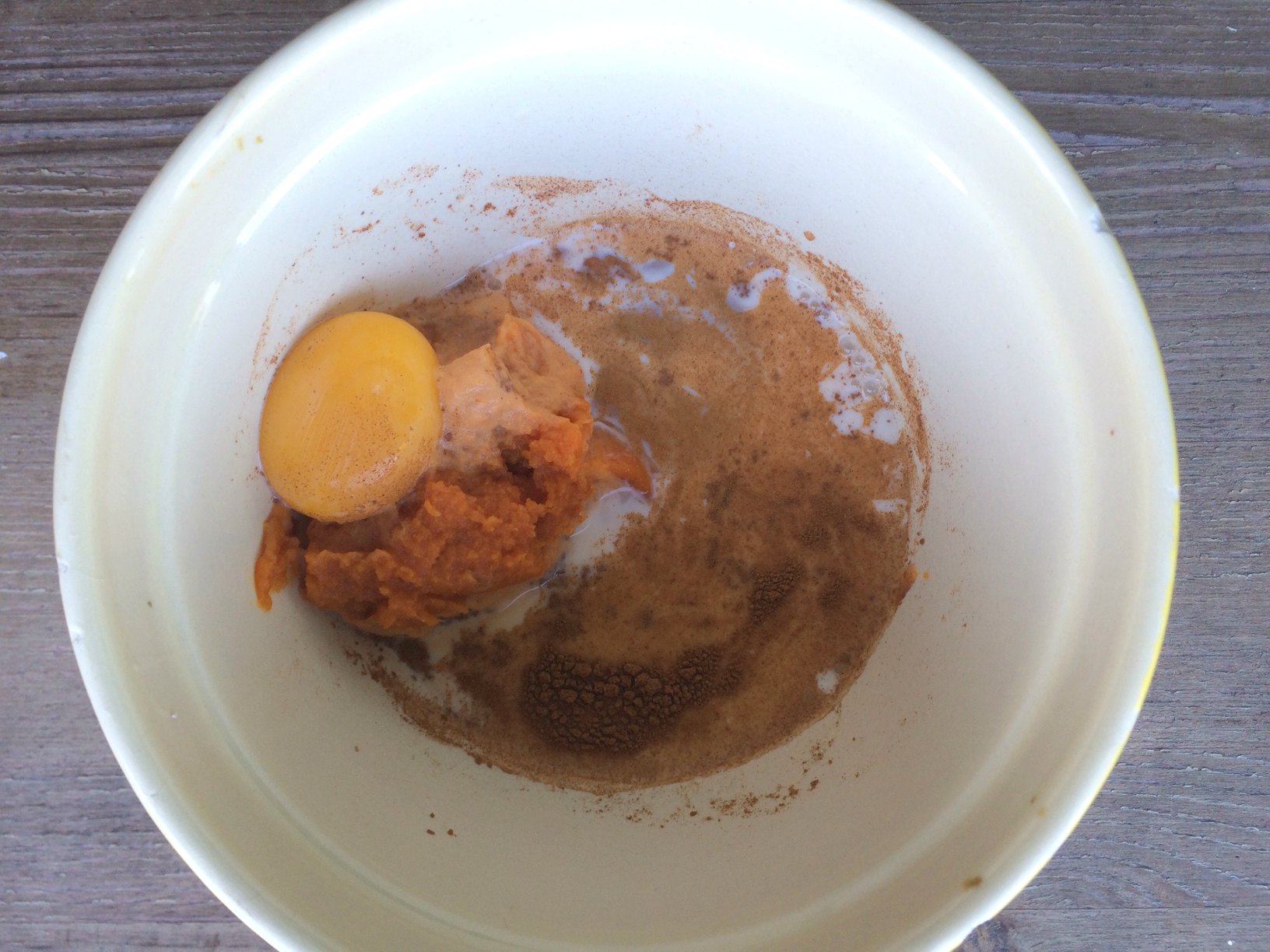 I like to use a buttery bread like this brioche, but it is a softer bread so you have to be careful the bread doesn't break once it's coated. Any bread will work, though!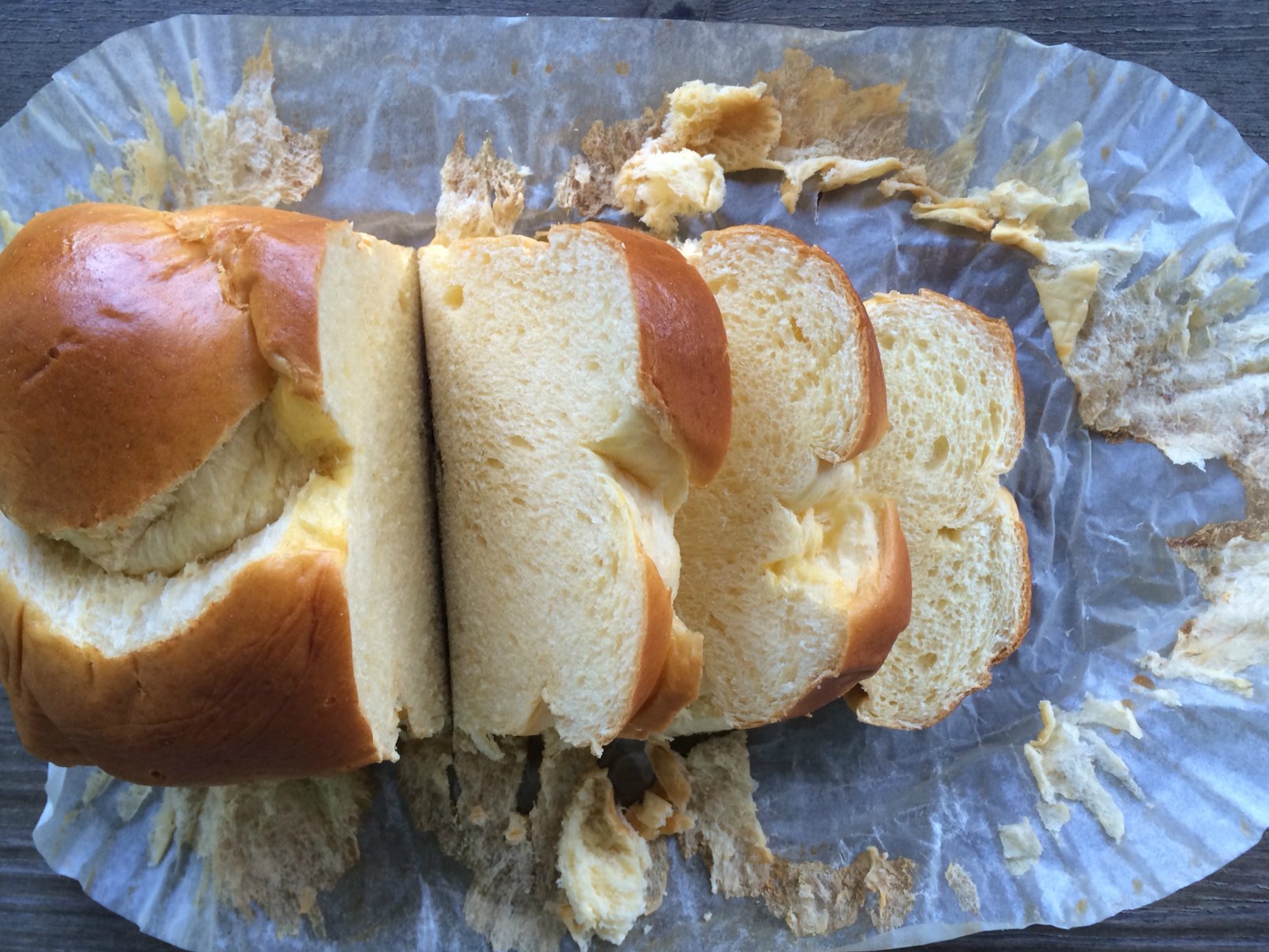 Place a pat of butter in a nonstick skillet over medium heat. (As you cook, you will need to add a little more butter between batches) Dip the bread in the batter and cook on each side until it gets slightly brown and crispy. I like the crispy bits that form around the edges.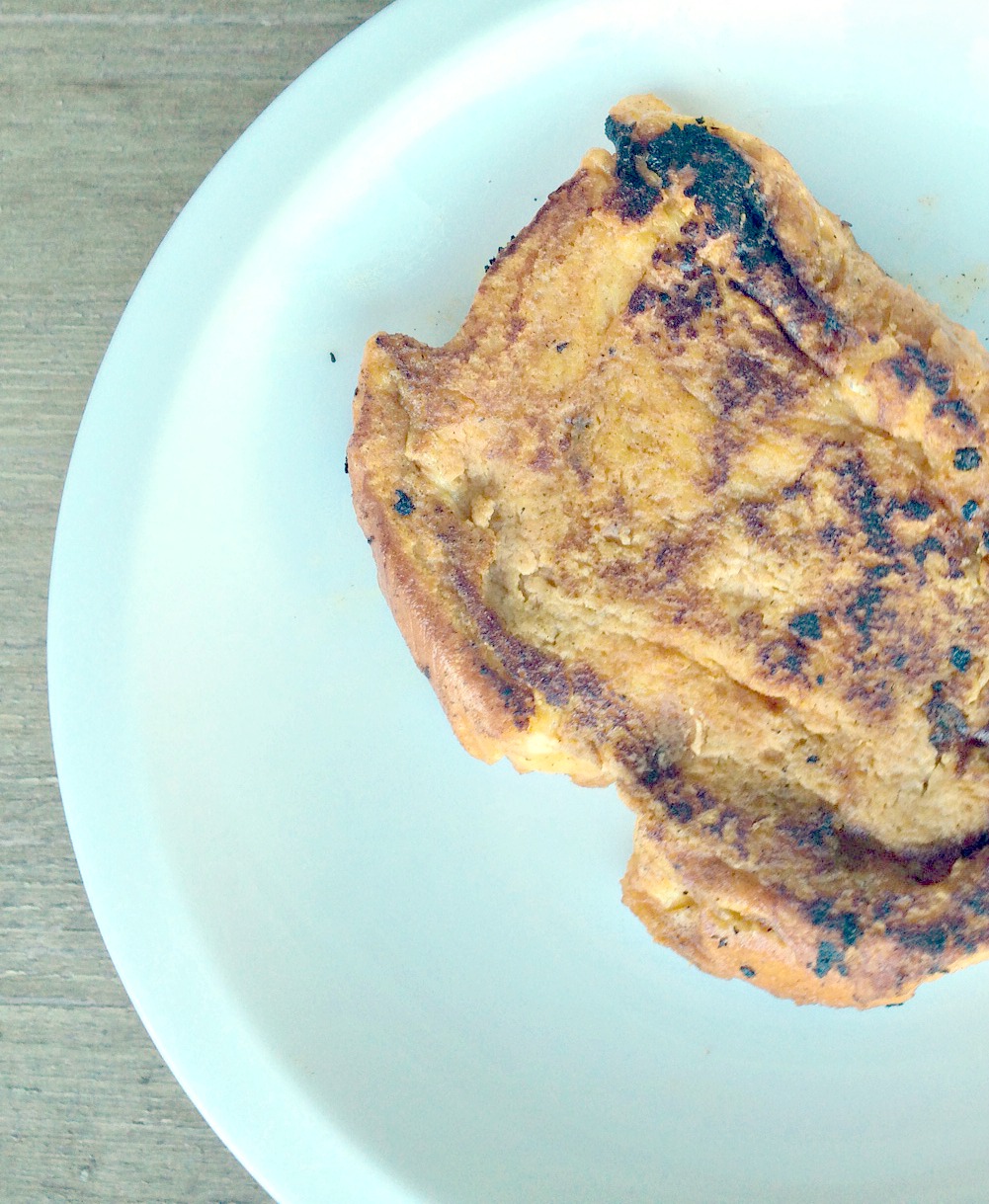 This pumpkin french toast is so good, and with only a hint of pumpkin, it's just enough to satisfy your fall flavor craving. Even my pickiest eater gobbled it up.