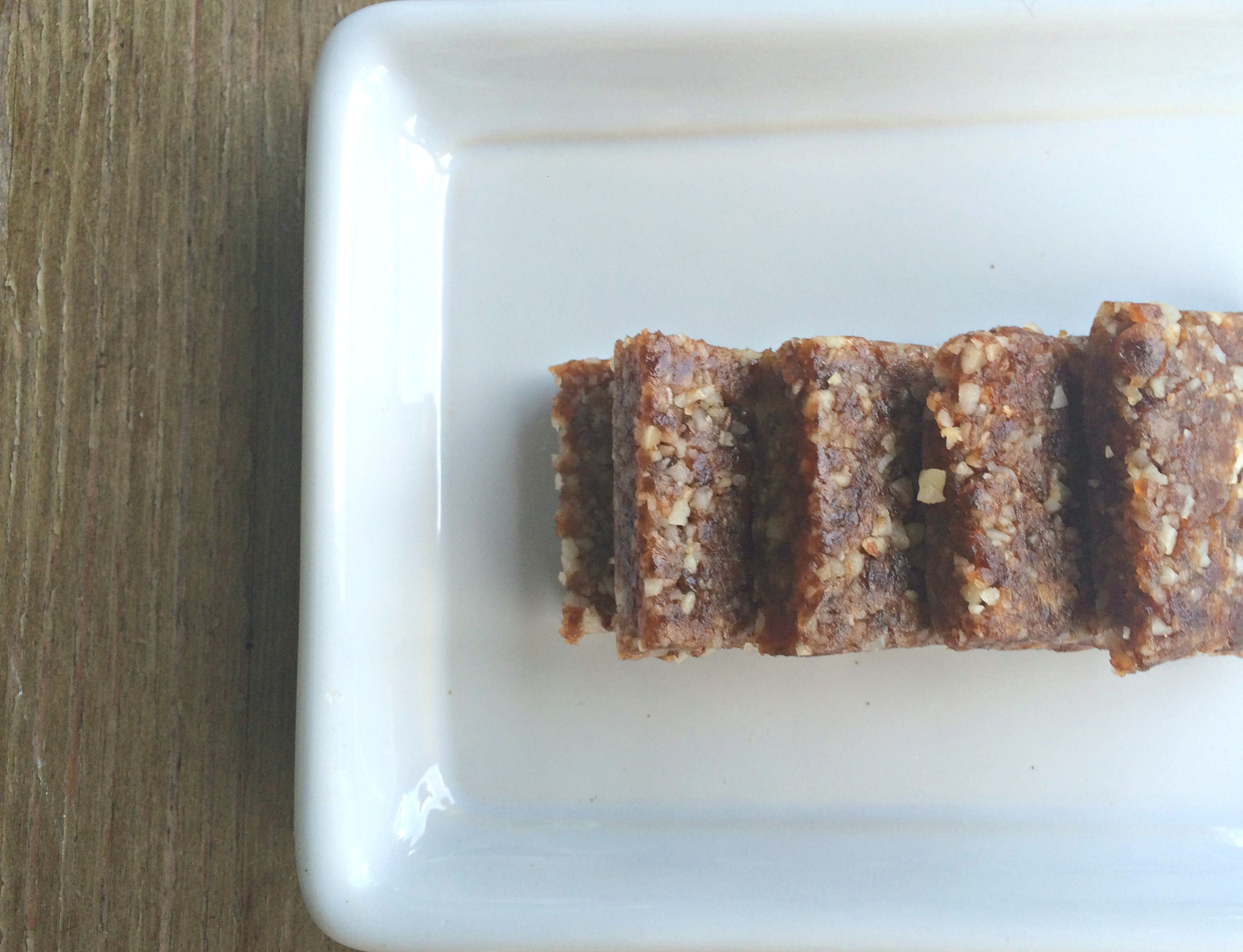 These might not be the prettiest things I've ever posted, but I am always on the lookout for healthy snacking ideas, and these date bars really do the trick. I love to have snacks on hand that are satisfying, filing, and provide me with the energy I need to keep going until my next meal. They are great for satisfying my mid afternoon sweet craving when I'm at work.
To be honest, I've never really eaten dates, but lately I've sampled a few date and nut raw energy bars that had me intrigued enough to further investigate the power of the date. These are very quick to make, but they do require a food processor. I often shy away from recipes that require a food processor… the thought of cleaning it kills me! So like a fool, I end up using 3 different apparatuses to do the job that the food processor does in 3 seconds. But I'm here to say it is absolutely worth lugging that thing out of the back of the cabinet for these (and all those other recipes as well!) They are a healthy snack filled with good stuff, and they make you feel like you're indulging!
I've heard how all of these ingredients are good for you, but I didn't know just how good until I did a tiny bit of research. Even though brazil nuts are high in calories, they're filled with good fats, vitamin E, and high amounts of Selenium, an amazing antioxidant. Cacao is also an antioxidant powerhouse. Of course, the dates are a great source of fiber and magnesium. These little date energy bars are a total superfood package in a small healthy snack.
Ingredients
1 heaping cup whole brazil nuts
10 oz Container of pitted dates
(1 Tbsp. water if necessary)
2 tsp cacao powder
pinch of cayenne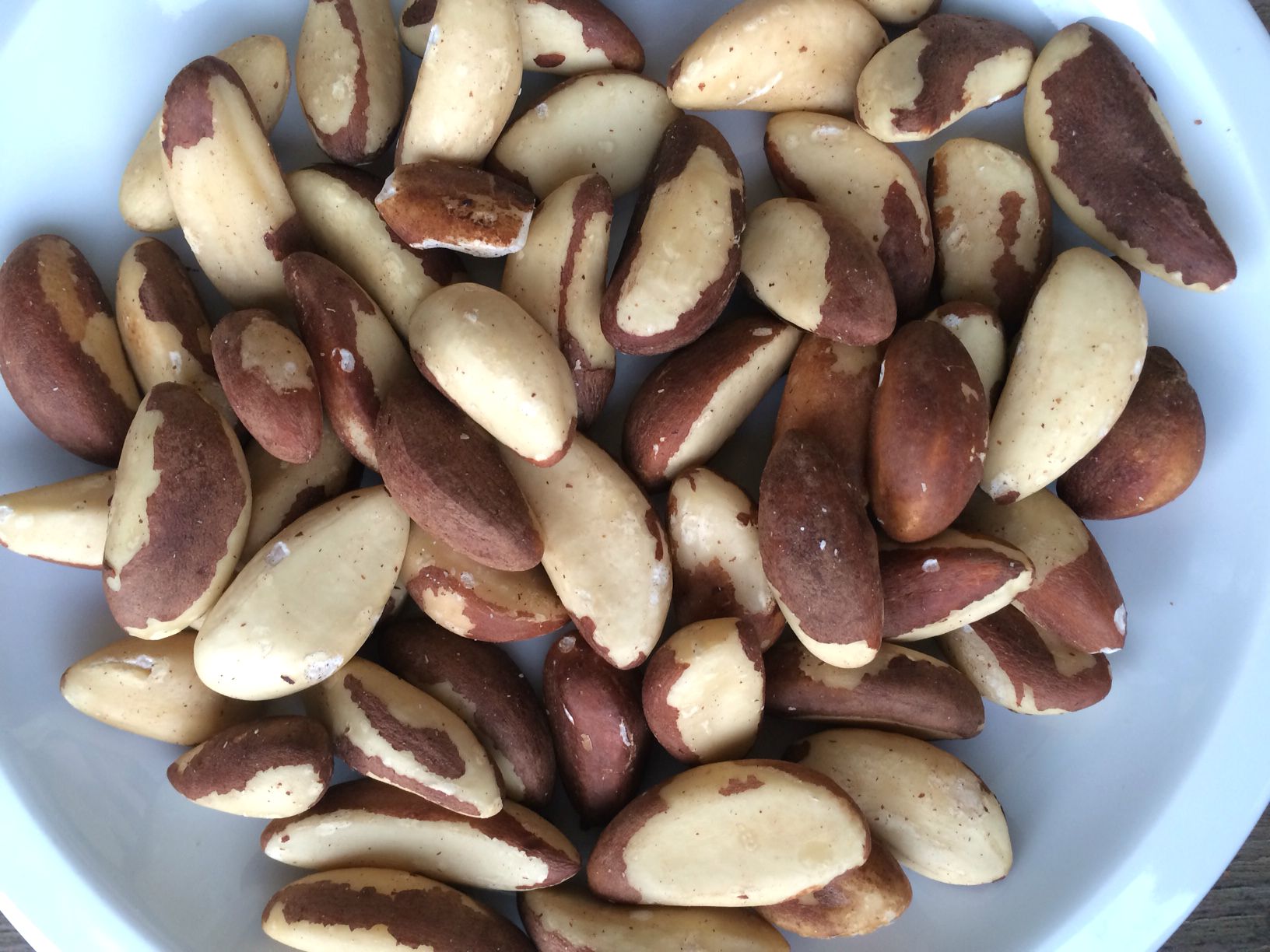 First, in a food processor, process the brazil nuts until they are crumbly, small chunks. Set these aside.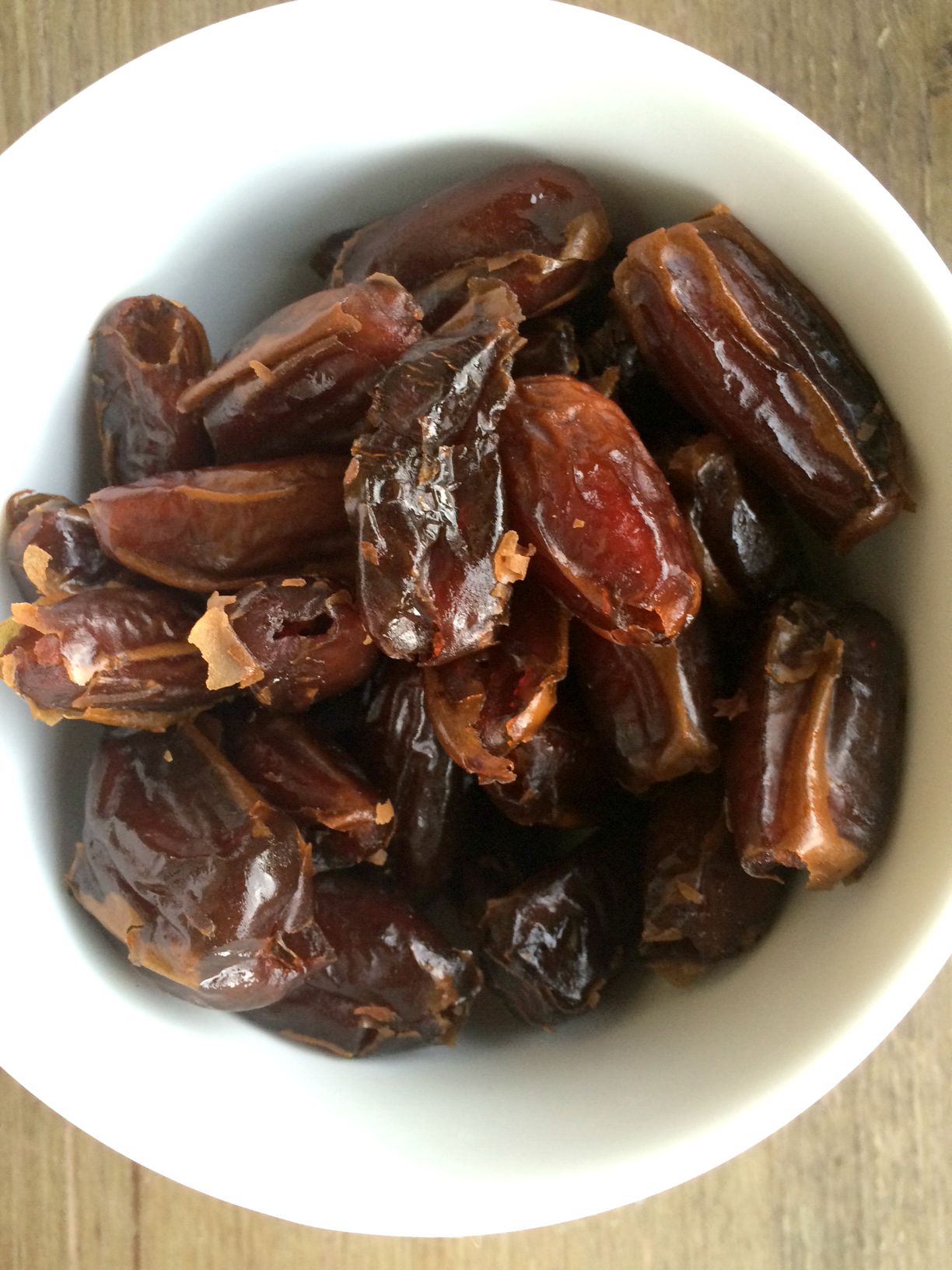 Next process the dates. I had to add 1Tbsp of water because my dates were a little old so they weren't getting as pasty as I wanted them to. Once they are chopped small and are sticking together, add the nut crumbs, the cacao powder, and a pinch  of powdered cayenne for a little kick. Process until just combined.
Press into a parchment lined baking dish (I used a pie dish). They should only be about a ½ inch high up the side of the pan.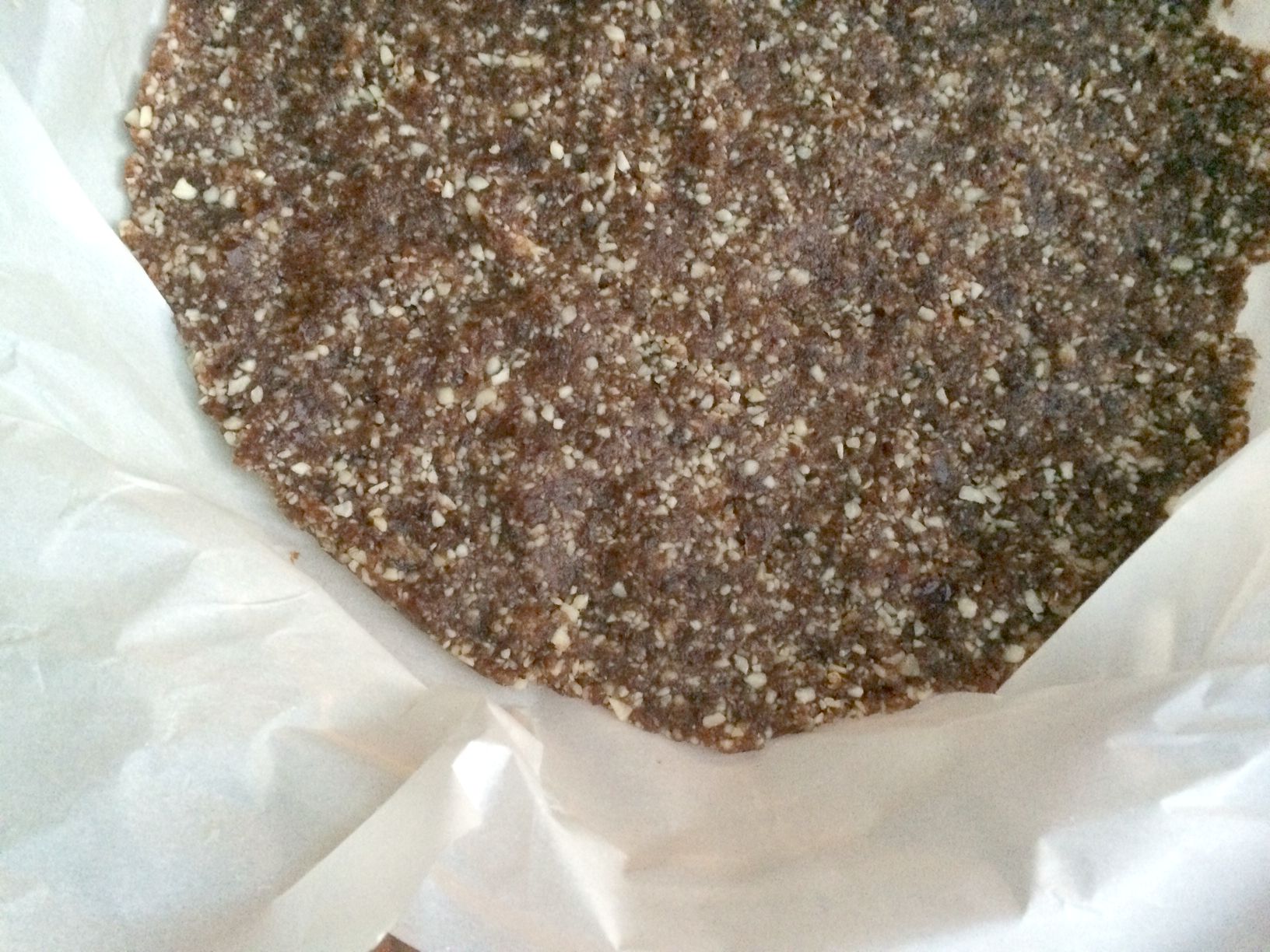 Refrigerate them for at least an hour and then cut them into bars once they are chilled. These will stay good in a sealed container in the fridge for about a week.
Thats it! Make these today and arm yourself with a healthy snack to combat cravings all week.