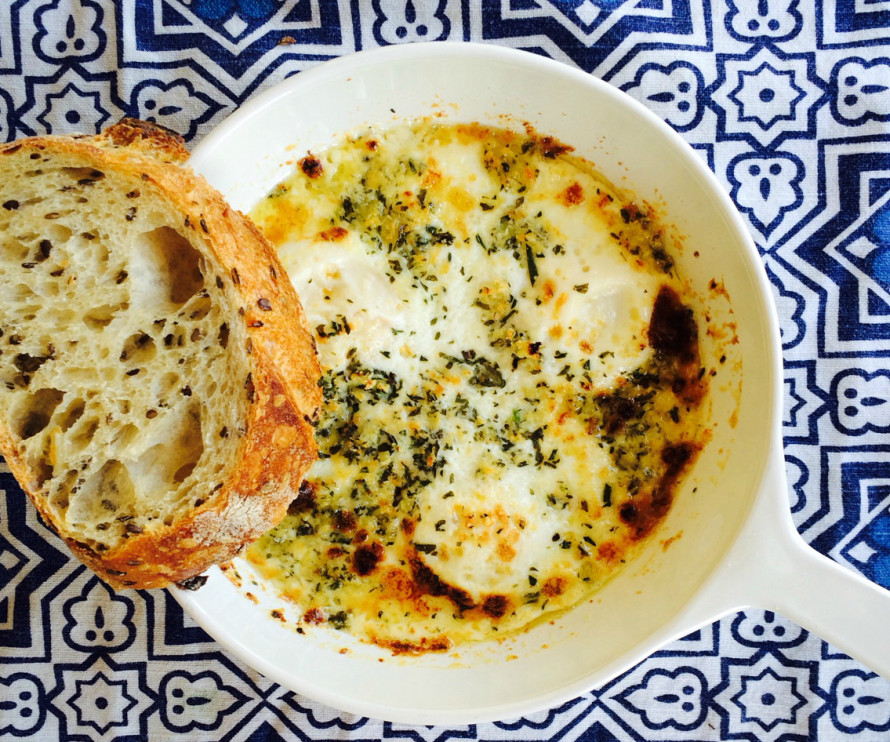 Do you still need a quick last minute brunch idea for mom today? I've been making a version of Ina Garten's Herb Baked Eggs for years now and it never disappoints. It's super quick and ends up looking and tasting super fancy, so you really can't go wrong with this one. These yummy, broiled eggs with crispy tops and runny centers are made to be soaked up with crusty french bread.
Ingredients
(This is for an individual serving (3 eggs for one person) but Ina's recipe uses 6 eggs for 2 servings. This is really rich and filling so I find that the recipe for 1 can actually serve 2 people. Just double this recipe and make the servings in individual oven safe dishes for more people)
3 eggs
1 clove minced fresh garlic
1/4 tsp minced rosemary
1/4 tsp parsley
1 Tbsp. grated parmesan cheese
1Tbsp heavy cream
1Tbsp salted butter
1 slice of toasted bread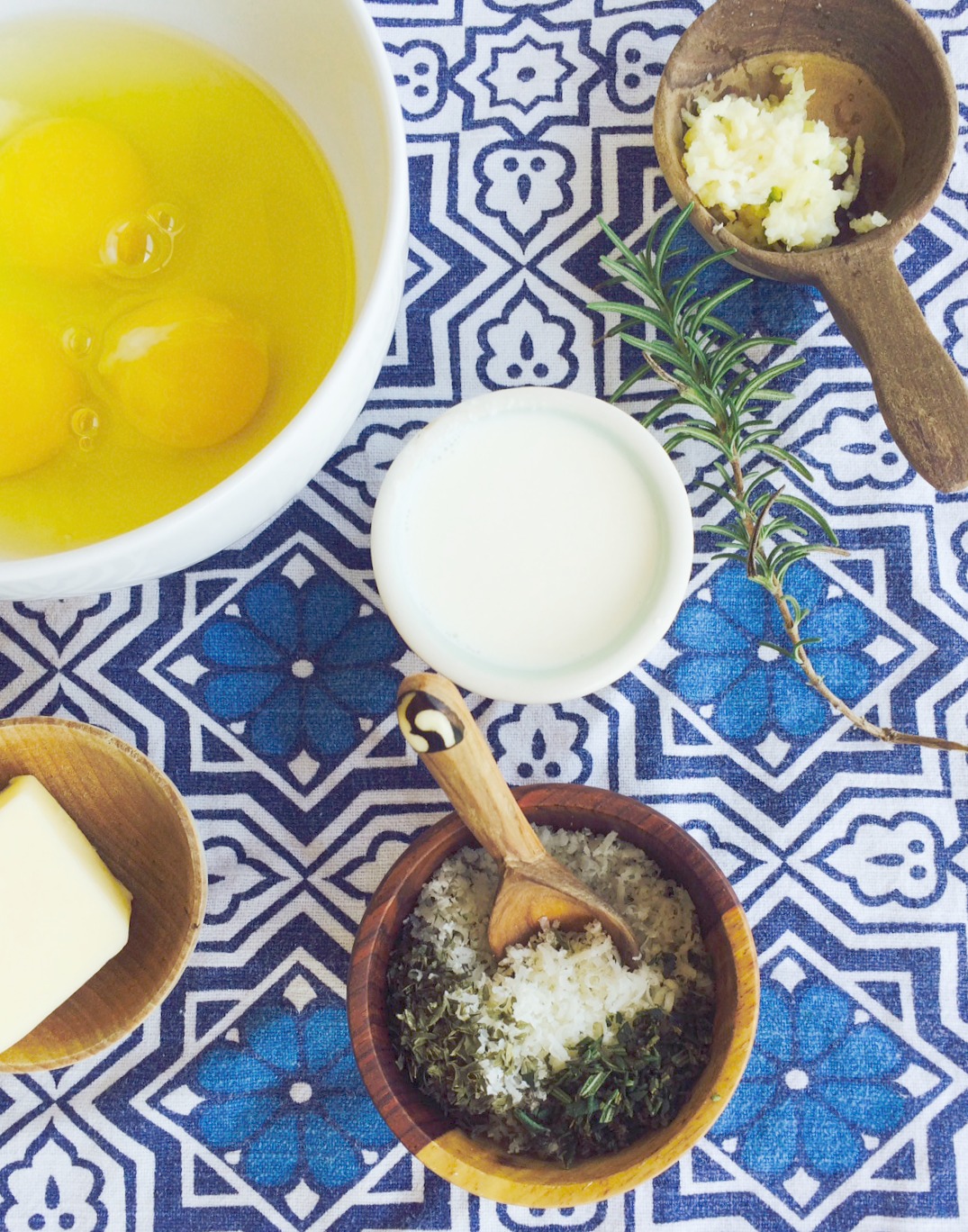 First, turn your oven to broil and move the top rack to just about 6″ under the broiler. Since we're broiling everything here, make sure to watch carefully, as things can quickly burn. Crack the eggs carefully into a bowl making sure not to break the yolks (you are not cooking them in this, but its important to have them ready to go). Set these aside.
Combine the rosemary, garlic, and cheese to make the herb mixture and set aside. Place the butter and heavy cream in a small oven safe dish or skillet, and put the dish under the broiler for 2-3 minutes until the cream and butter are melted, bubbly, and starting to brown.
Next, gently pour the eggs into the dish and sprinkle the cheese mixture over the eggs.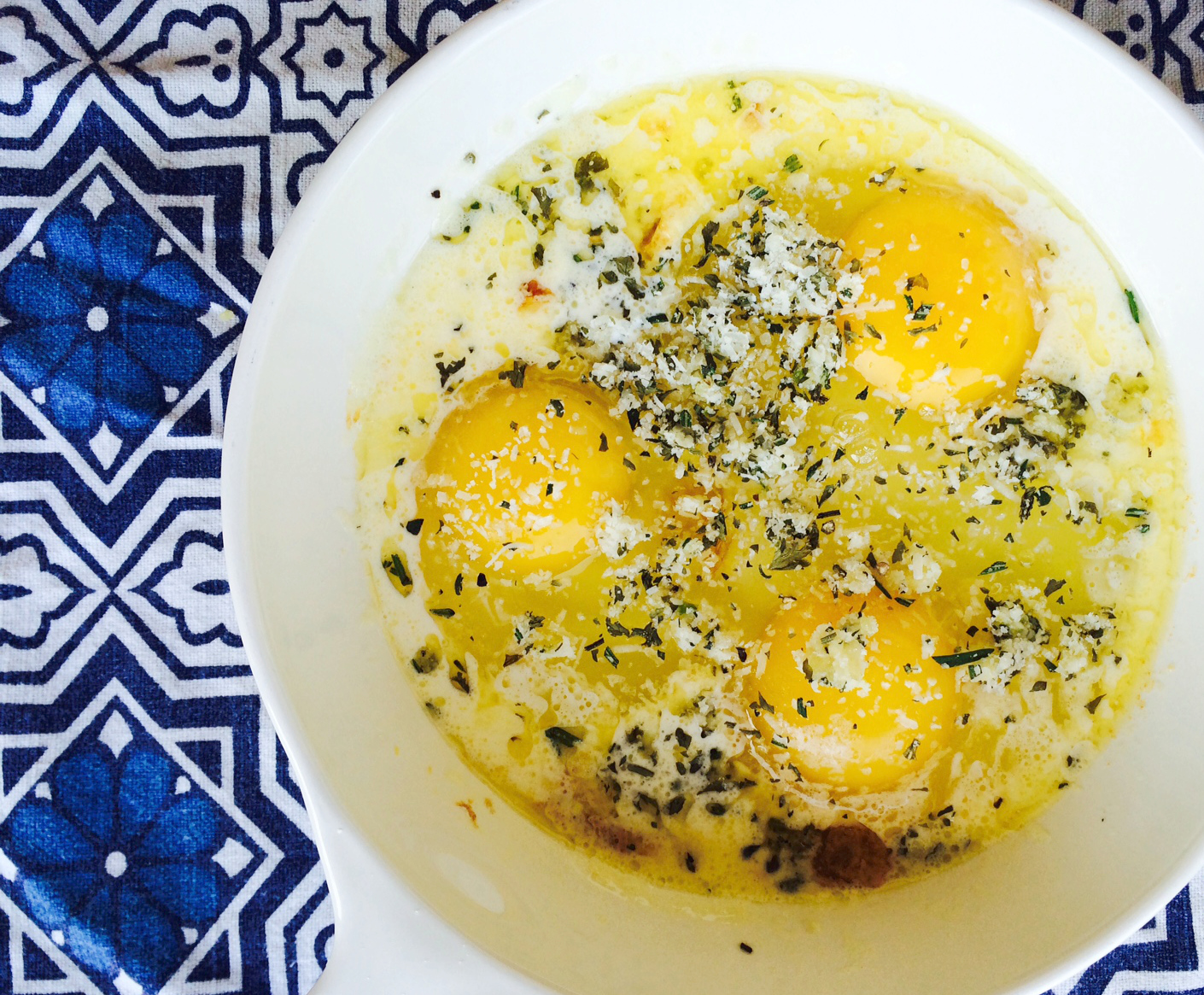 Place back under the broiler for about 5 minutes until the whites look cooked (again watch them carefully!) Remove and let them sit for 2 minutes. The eggs will continue to cook a bit. Serve with a toasty slice of good buttered bread and voila! Mom, or anyone for that matter, will be quite impressed and will never know that it only took you about 10 minutes to make!