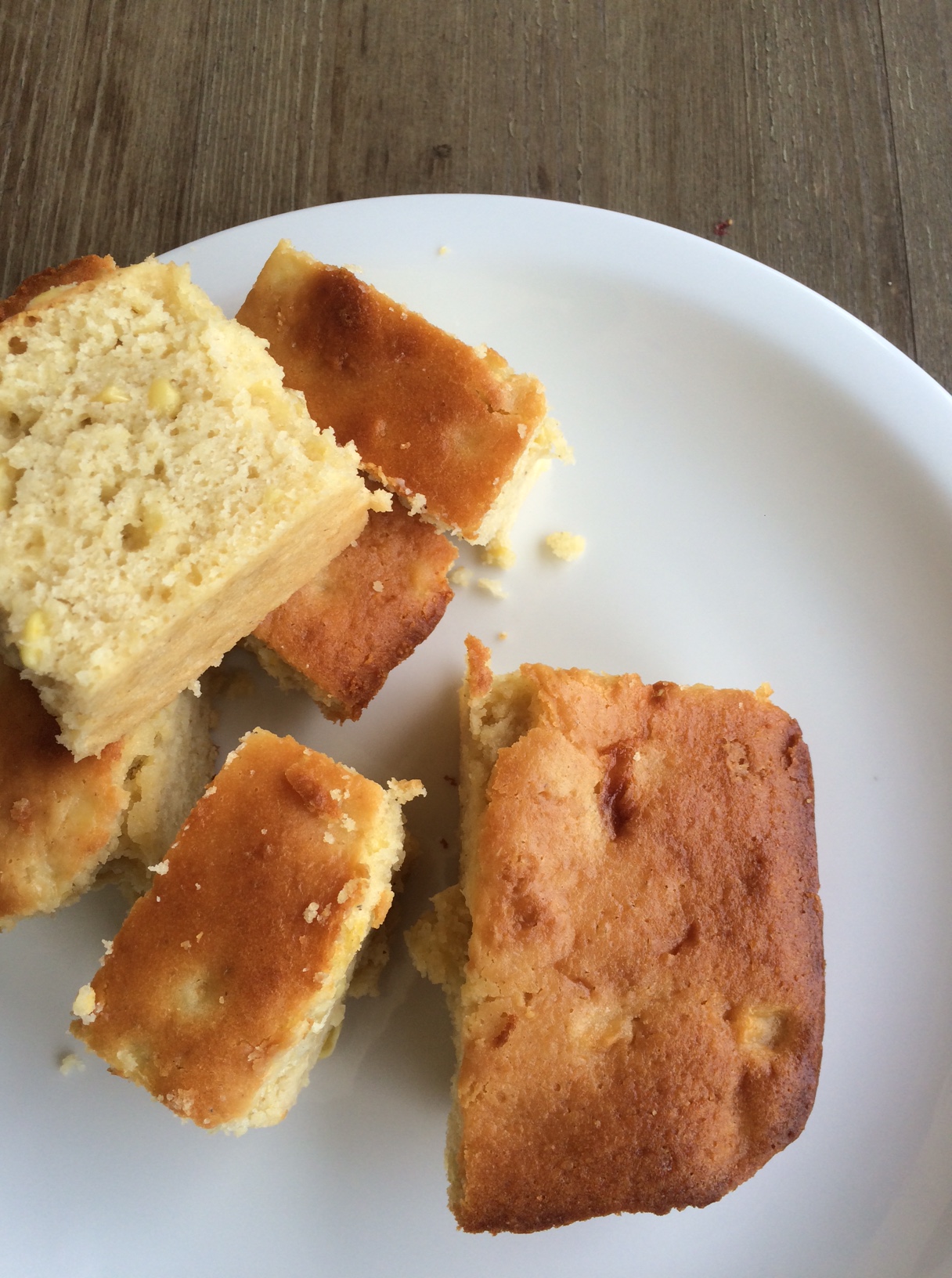 I know some people go crazy for corn bread. My son is one of them. Personally, I can take it or leave it, but when I leave it, it's usually because the texture is too crumbly and it's too dry, and I'm left feeling wanting more. I like corn bread that is more like cake. I also like actual bits of corn in it. I've adapted the recipe from this one here. Now, I am not from the south so I realize I could be way off with my corn bread specifications, but this is what I like y'all! It is moist, sweet, and dense like a cake and cooks up nice and brown on top while remaining soft on the inside.
This makes a large tray of cornbread and is super simple! I would halve the recipe if you just want a small amount for a family dinner, but the whole tray is great for a BBQ or party. The best part is, it can be made a day ahead so it's one less thing to do the day of.
Preheat the oven to 350. Butter and flour a 9″x13″ glass dish.
1 cup cornmeal
3 cups all purpose flour
1 1/3 cups of sugar
2 Tbsp. baking powder
1 tsp salt
2/3 cup vegetable oil
1/3 cup melted butter (salted)
2 Tbsp. honey
4 eggs (beaten)
2 1/2 cups whole milk
8 oz. frozen sweet white corn kernels
Combine the dry ingredients (cornmeal, flour, sugar, baking powder, and salt). Next add the wet ingredients (vegetable oil, melted butter, honey, beaten eggs, and milk) Stir until everything is just combined. Add the corn kernels and stir together but don't over mix.
Pour into your prepared dish and bake for 45 minuets at 350. The top will turn golden brown and get some cracks and this is what we want to see.